Other pieces fall into place at WFAA8 after Campos announces official end date as WFAA8 10 p.m. co-anchor (updated)
02/19/14 06:16 PM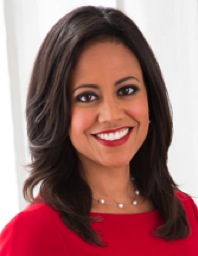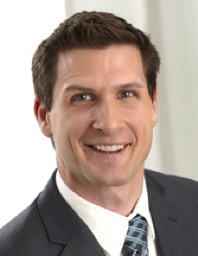 WFAA8 news staffers Cynthia Izaguirre and Jason Wheeler.
By ED BARK
@unclebarkycom on Twitter
WFAA8 10 p.m. co-anchor
Gloria Campos' announcement
that she'll retire from the station on March 7th has triggered a slew of in-house chess moves by the Dallas-based station.
News director Carolyn Mungo did not return a late Wednesday afternoon email regarding Campos and her successor. But a subsequent staff memo
obtained by the Fort Worth Star-Telegram's Robert Philpot
includes Mungo's announcement that early morning co-anchor Cynthia Izaguirre will join incumbent John McCaa on WFAA8's 10 p.m. newscasts, beginning March 10th. She'll co-anchor at 5 p.m. with McCaa.
Another WFAA8 anchor, Shelly Slater, will remain with McCaa as the 6 p.m. co-anchor while also soloing on the station's 4 p.m. newscast, which was launched last fall and so far has been running cold in the D-FW Nielsens opposite established 4 p.m. newscasts on NBC5 and CBS11.
Jason Wheeler, who has been co-anchoring at 4 p.m. with meteorologist Colleen Coyle, will return to reporting and weekend anchoring, Mungo's meno says. Coyle is also a meteorologist and feature reporter for WFAA8.
The memo reportedly did not say who will be joining Ron Corning on WFAA8's weekday early morning newscasts.
Izaguirre has been anchoring at 6 a.m. since early 2008.
Corning joined her in April of 2011 on
Daybreak
, which currently is running third behind Fox4 and NBC5.
It's a nice prize for Izaguirre, who earlier had watched WFAA8 put almost all of its promotional muscle behind Corning in an extended comedy campaign that initially enabled
Daybreak
to make significant inroads in the hotly contested early morning ratings competition. Lately the station has been promoting
Daybreak
as more of a team effort.
Other than the 10 p.m. newscast, the waker-uppers have become the most important local newscasts of the day, with a big pool of 25-to-54-year-olds starting their workdays and tuning in at least briefly to see what the weather and traffic outlooks will be.
Campos, who is retiring by choice, was praised by Mungo in the memo as "part of the fabric of this newsroom. Her work has inspired so many. One paragraph does not do it justice."
A subsequent email to Mungo so far also has gone unanswered.
(Of note: Several sources say the Star-Telegram and WFAA8 are in active talks to make a "content sharing" deal after The Dallas Morning News recently ended its longtime synergistic arrangement with WFAA8 and instead partnered with Fort Worth-based NBC5. So WFAA8 and the Star-Telegram have a budding "relationship" in the works that may have made the newspaper something of a favored nation in Wednesday's big anchor shuffle. All unclebarky.com can do is offer straight-up independent reporting without any ties to any of D-FW's major TV news providers. This is not meant as any kind of negative reflection on the Star-Telegram's Philpot, who long has been a fair, objective critic and reporter. If WFAA8 played any calculated favorites Wednesday, it was not his doing. He can't control these things any more than I could when WFAA8 and my former employer, The DMN, were in "cross-planning" bed with one another during joint Belo Corp. ownership of both media outlets.)
Email comments or questions to:
unclebarky@verizon.net