The Me-TV Network can soon be your TV network
01/19/12 03:46 PM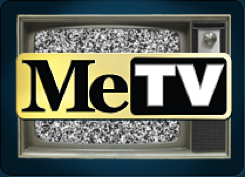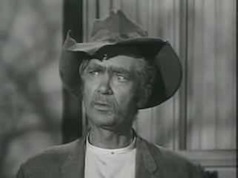 By ED BARK
The Me-TV Network, not to be confused with MyNetworkTV, is coming soon to Dallas-based KTXD-TV, which until the start of this year was KTAQ-TV.
Confused?
The London Broadcasting Company, not based in London but formed in 2007 by former Gaylord Entertainment Company CEO Terry E. London, announced the acquisition and affiliation switch Thursday. Under the new ownership, KTXD (to be branded as K-TEX), will happily wallow in nostalgia, otherwise known as "some of the most enjoyed shows ever broadcast on television."
K-TEX ostensibly is digital Ch. 47 on your dial, but will be over the place depending on your satellite dish or cable affiliation. The Me-TV Network lineup will kick in sometime next month, London Broadcasting says. The company already owns stations in markets serving Corpus Christi, Tyler-Longview, Beaumont-Port Arthur and -- take a deep breath -- Waco-Killeen-Temple-Bryan-College Station.
The acquisition of KTXD easily is London's biggest deal to date. D-FW ranks as the nation's 5th largest TV market. Formerly the flagship station of the Promiseland Television Network, KTAQ had been running religious programming and infomercials.
The
Me-TV Network
, which stands for Memorable Entertainment Television, will be offering wall-to-wall repeats of old TV chestnuts. Its current 7 to 10 p.m. (central) prime-time lineup is
The Mary Tyler Moore Show, The Dick Van Dyke Show, The Bob Newhart Show, That Girl, Cheers
and
The Odd Couple
.
Dig deeper into weekday nights, or early mornings, and you'll find the likes of
I Love Lucy, The Untouchables, Peter Gunn, Combat!, Twelve O'Clock High, My Three Sons, The Beverly Hillbillies, Daniel Boone
and
Love, American Style
. And the weekend fare includes
Batman, Branded, Car 54, Where Are You?, Columbo, The Fugitive, Honey West, Naked City, Star Trek
and even
The Rogues
. No
I'm Dickens, He's Fenster
, though. Damn the luck!
Dallas-based KFWD-TV (Ch. 52), under the wing of Belo-owned WFAA8, also dabbles in "Classic TV" when it's not repeating local newscasts or reprising the ABC affiliate's afternoon syndicated lineup of
Dr. Oz
and
Anderson
. Its TV Land-ish attractions include daily doses of
The Rockford Files, All in the Family, Alfred Hitchcock Presents, Night Gallery, The Saint, I Dream of Jeannie, Charlie's Angels
and
The Andy Griffith Show
.
So if this is the way you roll, then go for it. The audience demographics for these two stations may skew north of Forest Lawn. But hey kids, you just might find yourselves groovin' to a juiced-up Batman dancing at a swingin' party. For which we just happen to have a clip.