CW33 tabs Larissa Hall as newsroom's latest Director of Content
08/16/12 03:24 PM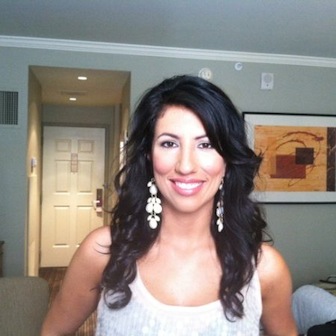 By ED BARK
@unclebarkycom
Larissa Hall, who has been senior producer of the Tribune Company's laugh-laced early morning
Eye Opener
program, has been named as Dallas-based CW33's new Director of Content.
Joe Young, the station's vice president and general manager, made the announcement to newsroom staffers Thursday afternoon. In her new position, Hall "will be responsible for all news content being produced by our news department," Young said in a memo.
Hall and Denise Killian, who had been CW33's acting director of content (or news director if you prefer), will remain at the station as assistant news director. They will "work together on enhancing our 5 p.m. and 9 p.m. shows," Young said.
Eye Opener
, which is also carried on several other Tribune-owned TV stations, originates entirely from CW33 studios in Dallas. Hall returned to the station to produce it after spending several months as a producer on WFAA8's
Good Morning Texas
. Before that she produced CW33's 9 p.m. local newscasts.
Hall is engaged to former CW33 assistant news director Rob Cartwright, who currently is news director at WSYR-TV, the ABC affiliate station in Syracuse, NY. She essentially replaces former CW33 news director David Duitch, whose tumultuous four-year reign ended when he took a position earlier this summer as editor of
The Dallas Morning News
website, dallasnews.com.
The CW33 newsroom is now facing another uncertain future after Duitch virtually cleaned house during his tenure. An employee who under condition of anonymity said that staffers "expect big changes coming on our air soon in terms of content and style. What those changes are nobody knows . . . Tribune Corporate sees her (Hall) as a golden child. The staff will just keep on working. It's all we can do."
CW33 has struggled mightily in the ratings, with its showcase 9 p.m. newscast averaging just 13,548 viewers in the May "sweeps" compared to 176,127 viewers for Fox4's competing 9 p.m. edition. Audience levels for CW33 have steadily slid during the past two years, with numerous formats, features and reporters coming and going. The CW network likewise has performed dismally in prime-time, giving CW33's 9 p.m. newscasts little to work with on most nights in terms of lead-in programming.
Hall also has been a news producer at Austin's KVUE-TV and has a bachelor's degree in journalism from the University of Texas at Austin, according to her
Linkedin biography
.