Brad, Babe, Kristi & "The Dooce" team up for the Dallas Press Club's Sept. 7th "Cowboys Kickoff" (updated with new autographed items)
08/03/16 03:28 PM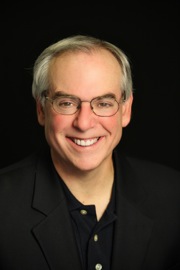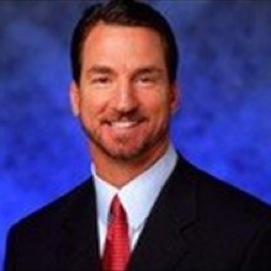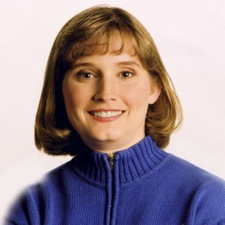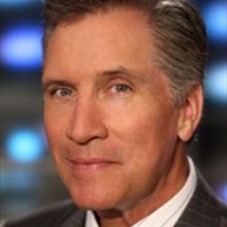 From top left clockwise: "Cowboys Kickoff" panelists Brad Sham, Babe Laufenberg, Kristi Scales and Mike Doocy. Coming Sept. 7th.
By ED BARK
@unclebarkycom on Twitter
Injuries and all, the Dallas Cowboys' 2016 training camp is underway in Oxnard, CA.
Whatever shape the team ends up in, few if any know the Cowboys better than the veteran radio team of Brad Sham, Babe Laufenberg and Kristi Scales.
For the first time ever, they'll gather together for an off-the-air panel on Wednesday, Sept. 7th, when the
Press Club of Dallas
sponsors a "Cowboys Kickoff" event. Longtime Fox4 sports anchor Mike Doocy will moderate.
As a first-year Press Club board member, your friendly content provider brought the four of them together for an inside view of whether the Cowboys can rebound from last year's injury-pocked season and return to postseason play. Just four days later, the team begins its regular season with a Sunday, Sept. 11th game against the New York Giants at AT&T Stadium. So the timing is perfect, no matter how things end up turning out.
Our venue is Dallas'
3015 at Trinity Groves Event Center
, which also accommodated two previous Press Club events -- a sendoff to WFAA-TV's award-laden investigative reporter, Byron Harris, and a "Weathering Heights" gathering of trailblazing D-FW television meteorologists.
It's the same highly affordable price of $25 for non-Press Club members and $20 for members. Included are dinner (the food is always terrific), wine, beer and soft drinks. Doors open at 6 p.m. and the panel will begin around 7:15 p.m. It's a very cool, intimate setting at which about 200 people can be accommodated. So space is limited.
At the Feb. 29th
"Weathering Heights" event
, the Press Club donated $500 to the American Red Cross of North Texas for tornado relief efforts. "Cowboys Kickoff" also will include a charity component, but this time we're trying something a little different.
In a raffle preceding the event, attendees can buy tickets for $2 apiece, with an extra two tickets for every $20 spent. An option to get 12 tickets for each $20 spent is available in advance on the
pressclubdallas.com website
. At the event itself, the price will go up to $3 a ticket, with eight provided for every $20 spent.
There's no obligation, but we have an imposing and growing list of autographed sports collectibles and Cowboys game tickets. Our beneficiary is
okaytosay.org
, a mental health awareness initiative for which Brad, Mark Cuban, Eric Nadel, Emmitt Smith, Mayor Mike Rawlings and many others have cut supportive videos. Here's some of what you could win at panel's end, with the list still growing:
***A Dirk Nowitzki autographed jersey donated by the Dallas Mavericks.
***Baseballs signed by Cole Hamels and Ivan "Pudge" Rodriguez donated by the Texas Rangers
***A football autographed by Drew Pearson donated by Fox4
***Two items signed and donated by Cowboys Hall of Famer Roger Staubach
***Jamie Benn autographed cap donated by Ralph Strangis
***Ezekiel Elliott signed football donated by the Dallas Cowboys
***Two tickets to the Oct. 9th home game vs. the Cincinnati Bengals donated by the Dallas Cowboys
***Marty Turco autographed puck donated by okaytosay.org
***Darrell Royal autographed book donated by Bill Young
Drawings of the winners will be at the end of the panel. But remember, the price will go up to $3 per raffle ticket at the "Cowboy Kickoff" event, with eight for every $20 spent. You must have bought a ticket to "Cowboys Kickoff" in order to also buy raffle tickets.
June's annual North Texas Legends awards event, also sponsored by the Press Club, was a complete sell-out. Those who didn't buy their tickets early enough had to be turned away because of fire marshal restrictions on capacity at the downtown Dallas Sixth Floor Museum.
So you're advised to get your tickets now while they're still available. Again, for more details and online ticket-buying and raffle ticket advance purchase information,
please click right here
.
Brief personal note: My primary objective as a first-year Press Club board member has been to help organize events that are both informational and entertaining. The Press Club, under the leadership of president Frank Librio, has made enormous strides in the past year. Besides the Trinity Groves Event Center panels and the North Texas Legends ceremony, the Press Club pulled off one of this year's signature media events, the April 11th
salute to Texas native and CBS newsman Bob Schieffer
. It truly was an enormous success.
So if you enjoy reading unclebarky.com and want to see four Cowboys experts up-close, our Sept. 7th event welcomes your attendance. You will not regret it. That's a guarantee.
Email comments or questions to:
unclebarky@verizon.net