Friedman tabbed to co-anchor NBC5's waker-upper
03/10/10 02:38 PM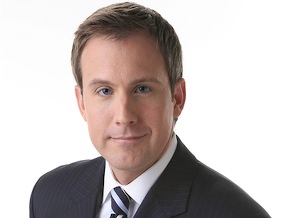 By ED BARK
It's official, and it's as expected.
NBC5 has named Scott Friedman as the co-anchor of its local early morning newscasts, teaming him with incumbent Deborah Ferguson.
The station
parted ways with Brendan Higgins
in January after his contract expired. NBC5 has remained No. 1 in the two months since, with Friedman, Kevin Cokely and others sitting in.
Friedman
joined NBC5 in May 2006 after a decade with WTMJ-TV in Milwaukee. He's a Notre Dame graduate. Jane McGarry, co-anchor of NBC5's 5 and 6 p.m. newscast, earlier revealed Friedman's new assignment on her
Facebook FanPage
, where she also writes, "I'm in the attic looking for old work photos. Ed Bark is complaining that I'm only with Republicans. I can't FIND the other ones. And if you saw my attic you'd know why :)"
Actually, I think it was
a reader who complained
in the Comments section. But thanks for the mention anyway.