CBS11 weekday early morning anchor Brendan Higgins charged with disorderly conduct, resisting arrest after incident in Aspen
08/15/14 02:50 PM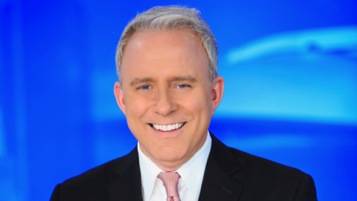 By ED BARK
@unclebarkycom on Twitter
Brendan Higgins, CBS11's weekday early morning co-anchor, has been charged with disorderly conduct and resisting arrest following an incident earlier this month in Aspen, Colo. in which he allegedly was severely intoxicated and both physically and verbally abusive.
He has a Sept. 10th court date in Aspen, according to detailed police reports obtained by unclebarky.com.
A CBS11 representative said Friday that the station is looking into the matter but won't comment further until more is known.
Three Aspen police officers filed reports on the incident, which began shortly after midnight on Aug. 6th. They responded to a call about a disturbance at the Residences of the Little Nell (a hotel at the base of the Aspen Mountains), where it "was reported that a male guest had punched a driver and was being violent with the staff."
The guest turned out to be Higgins, 46, who reportedly first responded "I was an asshole" when police asked what had happened.
Informed he was being placed under arrest before being handcuffed, Higgins then began cursing officers, according to the reports. Officer Greggory Cole said in his report that Higgins "became angry and began calling Officer (Jeff) Fain and I names. Higgins said, 'You f***ing pieces of shit' and 'I'm going to beat you until you're dead.' Higgins then attempted to strike me using a swiping motion with his hands. I pushed Higgins towards the elevator doors, which he was standing a few inches from. Higgins hit the elevator with his head and then pretended to pass out and slumped to the floor. I could tell that Higgins had not actually passed out because he was giggling."
A companion report, by Aspen Officer Adam Loudon, said that a man who had driven Higgins and a woman companion from the Hotel Jerome to the Little Nell reported being punched in the face by Higgins. This occurred, according to the report, after the driver and a member of Little Nell's security satff "were helping carry Higgins from the car to the elevator because of Higgins' extreme intoxication."
Loudon said he looked at the driver's face and "saw that his left cheek was red and beginning to swell. Asked if he wanted to press charges, the man "said he did not," Loudon reported.
The woman with Higgins, identified in Loudon's report as Jenna Turner Alexander, told police "this was not the first time this sort of incident has occurred with Higgins," according to the officer.
Higgins, who had a "small cut on the bridge of his nose" after apparently falling, later kicked at officers before being placed in a "hobble restraint," Loudon said.
He also was "extremely uncooperative" with Aspen Ambulance Paramedics, Loudon said, "telling them that he was 'going to beat them till they die.' Higgins also attempted to bite a medic that was putting a bandage on his nose."
A third officer on the scene, Dave Rosselot, said in his report that Higgins' "eyes were watery" and he "appeared to be having trouble forming complete sentences."
Higgins was transported to Aspen Valley Hospital, evaluated and discharged at about 5:30 a.m. on Aug. 6th, according to police reports. He was then taken to the Pitkin County Jail, where Officer Cole said he "attempted to serve Higgins with a Summons, but he was still too intoxicated to provide me with his basic biographical information."
Higgins was eventually charged at approximately 11:45 a.m. and given his court date, according to Cole's report.
Higgins and Adrienne Bankert became CBS11's
new early morning team
on June 25, 2012. Before that he was NBC5's early morning co-anchor from December 2003 to January 2010, when Higgins and the station parted ways over what they said was a contract impasse.
Email comments or questions to:
unclebarky@verizon.net