Idol voters slit show's throat (and not just by axing two North Texans)
03/11/10 09:03 PM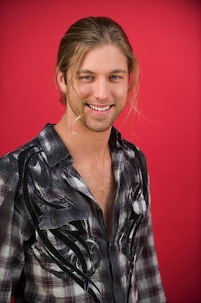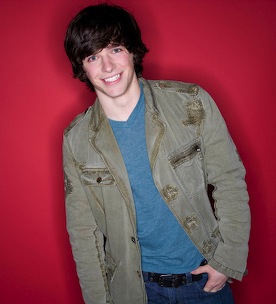 Finalists Casey James of Fort Worth; Tim Urban of Duncanville
By ED BARK
American Idol
's 12 finalists emerged Thursday night after viewers evicted two distinctive song stylists while also trimming the North Texas 4 in half.
The night's biggest surprise -- and one of the dumbest voting decisions ever -- was the elimination of 20-year-old Lilly Scott, who was born in Houston and raised in Colorado.
Scott and the equally much-praised Crystal Bowersox of Ohio had seemed like solid bets to make the Fox juggernaut's Final 4.
"A lot of incredible talent is going home tonight," a stunned Scott said after in-over-her-head Katie Stevens, 17, got the night's final Top 12 spot. "I don't know what America wants to hear. I don't." She has a point.
Toddrick Hall, 24, of Arlington, likewise took the gas. Like Scott, he brought something original to every performance. But judges more often than not deemed him too original, and he finally paid the price Thursday. That's a shame. He'll go a lot farther than most of these finalists.
Fellow North Texan Alex Lambert, 19, of North Richland Hills, also was voted off. "I wish I could've just broken out of my shell," he said in reference to judges' persistent criticisms that his voice was strong but his stage presence shaky. Katelyn Epperly of Iowa took the other knockout punch.
There's still ample North Texas flavor. Fort Worth's Casey James, the oldest contestant at 27, is in the Top 12. So is Tim Urban, 20, of Duncanville, who was re-inserted into the Top 24 after Chris Golightly of California belatedly was declared ineligible. Urban's the teen/tween-pleasing Zac Efron of the field; James is the last country boy, with "Cougar" Kara DioGuardi still judging him good enough to eat.
The six remaining women also include two with Texas ties. Lacey Brown, 24, is a native of Amarillo who still lives there. Paige Miles, 24, who was born in Florida, is now a Houstonian who auditioned for the show in Dallas.
As singers, the dozen remaining contestants are mostly a case of the bland leading the bland. Exceptions are Bowersox and plus-sized Michael Lynche of New York, who has a build reminiscent of Season 2 champ Ruben Studdard and seemingly a voice to match.
They'll all sing Rolling Stones songs next week, and it would have been intriguing to see how Hall and Scott changed them up. There's no satisfaction in knowing they'll never get the chance.