And to all a good night: D-FW's list of 2010 TV departures
12/21/10 02:02 PM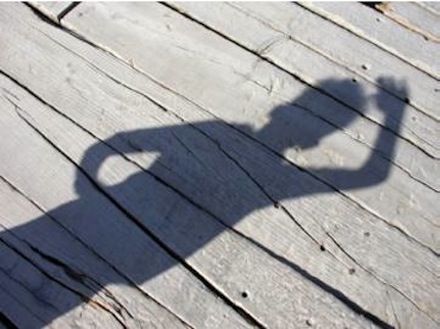 By ED BARK
The names have changed, of course. But otherwise we try to keep our introductory copy the same in unclebarky.com's annual compilation of D-FW's television news departures.
This alphabetical list of 2010's evictees, either by choice or by force, is of on-camera personalties only. It is not meant to downgrade or diminish the efforts of the many who work behind the scenes to make these people look good.
In the end, though, readers of this site invariably want to know what's happened to the people who come into their homes. Some became quite famous during their stays here. Others were much less visible to viewing audiences. But virtually everyone built a following of some sort. So here's where they were -- and what they're doing now if information is available. We wish everyone well.
MIKE BURGER
(weekend and fill-in meteorologist at CBS11/TXA21) -- Retired on Sept. 4th after 40 years in broadcasting, the last 10 with CBS11/TXA21. "I found myself looking in the mirror, saying 'What are you doing?' " Burger explained. "Do you want to do this until you're 70 and then drop over dead? It's time to have some fun."
GARY COGILL
(movie critic, arts reporter and co-host of
Good Morning Texas
at WFAA8) -- After a 24-year career at the ABC affiliate, he left after his contract expired on Oct. 31st to start up a new film production company, LasCaux Films LLC in partnership with Dallas anesthesiologist Richard Touissaint and Richards Group managing partner Derrick Evers. "You spend your life talking movies, but deep down inside I've always wanted to make movies," he said.
JIM GRIMES
(anchor-reporter at CW33) -- Departed the station in May to take a public relations position with Clearwire of Dallas. Grimes had been with CW33 since the momentous month of September 2001. "In a nutshell, I decided to try something new," he said of his decision to leave.
BRENDAN HIGGINS
(early morning anchor/reporter at NBC5) -- Left in January after contract renewal talks reached an impasse. In a subsequent email, he termed the split-up "amicable." Higgins had joined Deborah Ferguson as the station's early morning co-anchor in December 2003. He still lives in North Texas and in June participated in a
Paws in the City charity benefit
with a
Dancing with the Stars
theme.
NERISSA KNIGHT
(anchor-reporter at CBS11/TXA21) -- Dropped in December after three years with the stations. She so far has been unreachable for comment on her future plans.
JOSH LEWIN
(TV play-by-play announcer for Texas Rangers) -- The team decided not to renew his contract in October after teaming Lewin with former Rangers player and general manager Tom Grieve since 2002. He's currently co-hosting an 11 a.m. to 2 p.m. sports talk show on Dallas-based 105.3 FM radio ("The Fan").
DAN X. MCGRAW
(reporter at CW33) -- Resigned from the station in November after joining CW33 in May 2009 as a so-called "backpack journalist" required to report, shoot and edit his own stories. He had previously been laid off by
The Dallas Morning News
. Current occupation unknown.
CHRIS SALCEDO
(anchor-reporter at CBS11/TXA21) -- Dropped by the stations in May after being hired in September 2006 as part of an inaugural "First In Prime" TXA21 anchor team that also included Tracy Kornet, Kenneth Taylor and Kaushal Patel. Only Kornet remains. Salcedo has since done some work with Dallas-based KRLD-AM radio.
JENNIFER SCHACK
(weekend meteorologist at WFAA8) -- After 17 months with the station, she resigned in March to become the head forecaster at ABC affiliate WTVQ-TV in Lexington, KY. Schack is a native Kentuckian, so this was a chance to return to her home state.
MIKE SNYDER
(anchor-reporter at NBC5) -- Was shown the door on July 1st after a 30-year career at the station, much of it teaming with Jane McGarry as co-anchors of the flagship 10 p.m. newscasts. He remains in North Texas, regularly posting updates and musings on his Facebook page. And Snyder recently posted that he has landed an executive consultant position with the Wolf Group, a North Texas-based communications company. "Would I like to stay? Sure I would," Snyder told unclebarky.com after being dismissed by NBC5. "I would absolutely love to stay until I could work no more. But now I've been given an opportunity to explore other adventures."
PELPINA TRIP
(on-air Internet specialist at CW33) -- Gave up her nightly "Pelpina's Picks" segment in August to produce and host webcasts for geekbeat.tv. She had joined CW33 in early 2009 after graduating in December of the previous year from the University of North Texas.
HOLLY YAN
(reporter at CW33) -- Laid off by
The Dallas Morning News
, she was hired in May 2009 as a so-called "backpack journalist" (see Dan X. McGraw). Left CW33 in July to take a newsroom position with CNN.