The Rangers' biggest win ever in pictures. Enjoy
10/22/10 11:51 PM
By ED BARK
"Almost poetically," in the words of TBS announcer Ernie Johnson, former Texas Ranger Alex Rodriguez came to bat for the New York Yankees with two outs in the 9th inning and his team trailing 6-1.
He struck out without a doubt, giving the North Texas Nine their first World Series appearance ever, starting Wednesday. Here's how some of it looked during the TBS presentation Friday night. Whether the Rangers face the Giants or the Phillies, Fox4 is delirious. Their network has the Series, and all other competing programming is pretty much beside the point.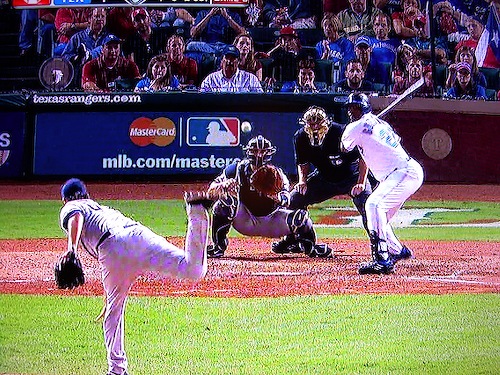 Vladimir Guerrero prepares to hit a game-turning, two out, two-run double in the bottom of the fifth. It gave the Rangers a 3-1 lead they never relinquished en route to a 6-1 win. Photos: Ed Bark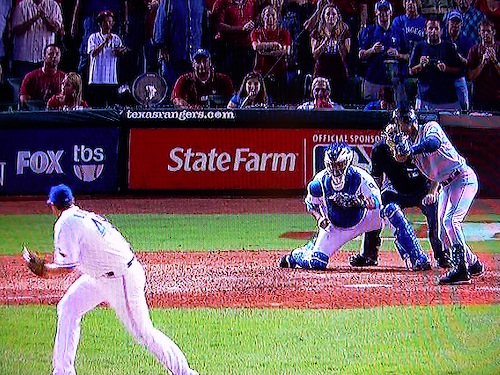 Colby Lewis ends his stellar start by striking out Derek Jeter.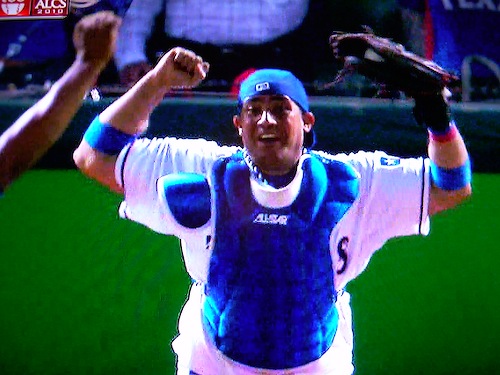 A-Rod over and out. Catcher Bengie Molina gets happy.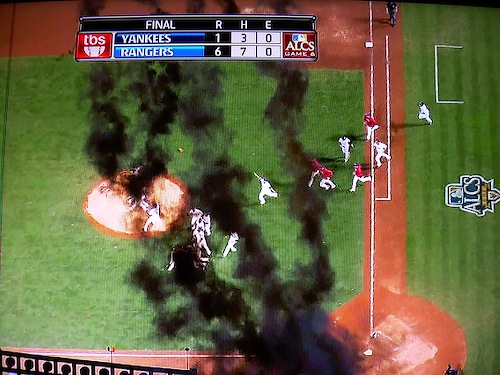 We've got a winner from on high as the piling on kicks in.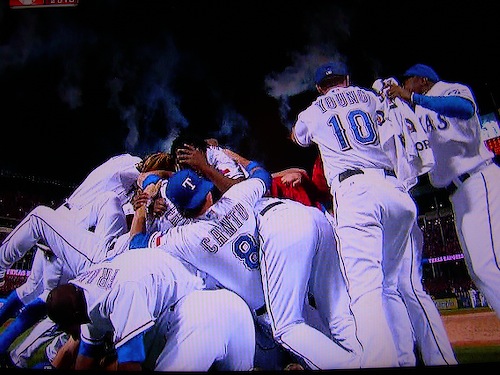 Happy together: But let's be careful out there.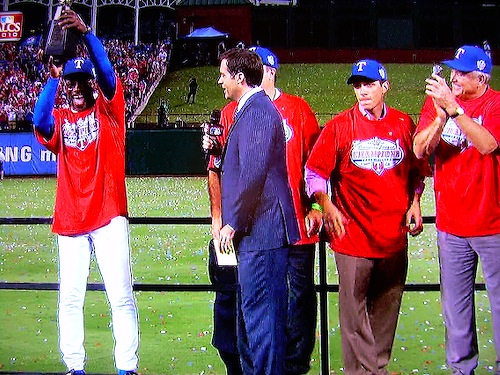 Rangers manager Ron Washington has waited a lifetime for this.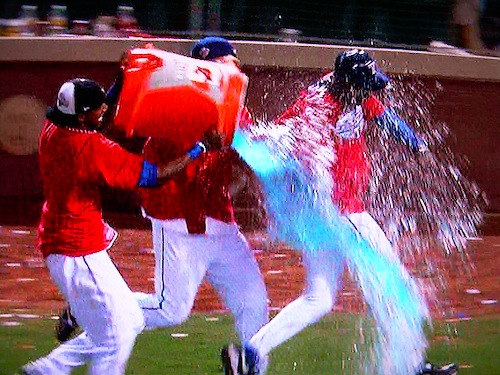 "Wash" awash in Gatorade as two Ranger pups chase him down.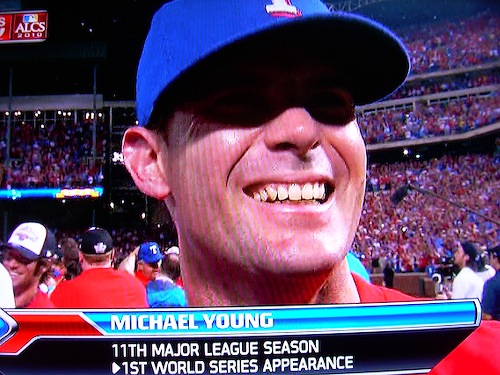 Face of the franchise Michael Young flashes best high-beam smile.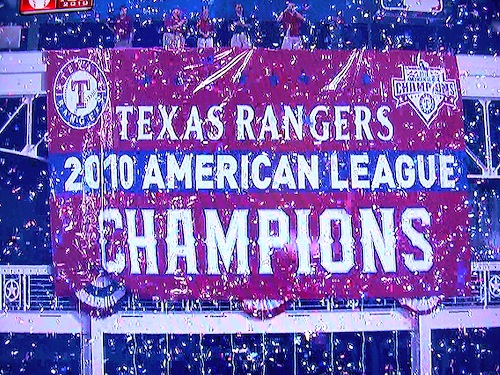 Did anyone seriously think this would ever happen?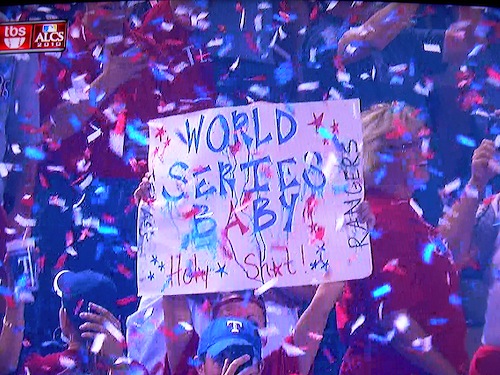 This is pretty damned unbelievable, too.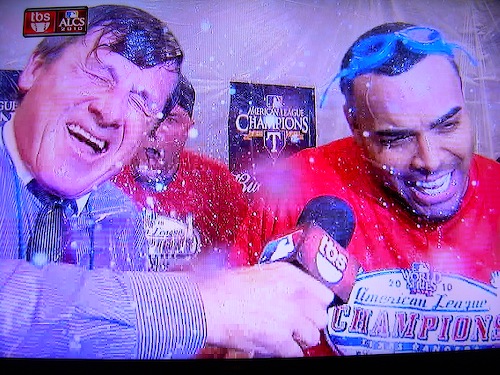 Fun in the clubhouse with TBS reporter Craig Sager and Nelson Cruz.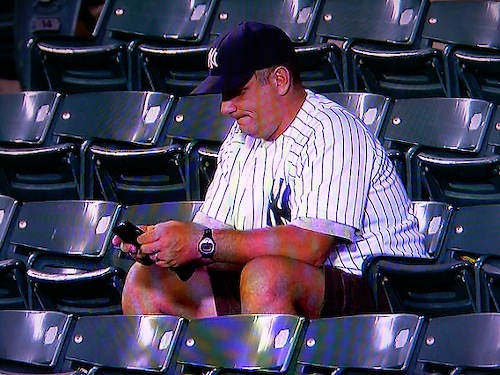 A disconsolate Yankees fan plays with himself.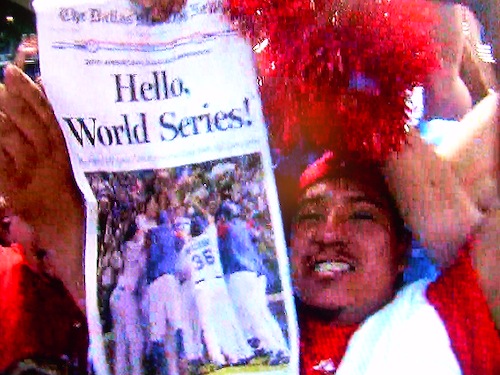 A closing shout-out to my former employer. Great product placement during TBS' nationally televised post-game coverage.