Fox4 reporter Matt Grubs ending his tenure at Fox4
07/21/11 03:10 PM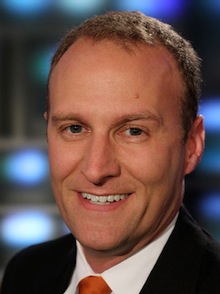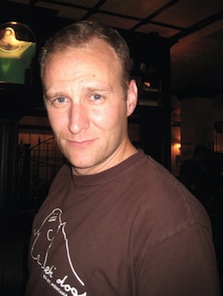 Matt Grubs in official Fox4 photo and at ease on Facebook page.
By ED BARK
Matt Grubs
, a low-key,
oft-stylistic
general assignment reporter for Dallas-based Fox4, has decided to leave the station later this summer after a three-year stay.
He joined Fox4 in September 2008 from Albuquerque, New Mexico's KOAT-TV, and will be returning to the state with his wife to be closer to family, Grubs said in an email to Fox4 staffers Thursday.
He also has a job producing public affairs programming for a PBS station in New Mexico, Grubs said in the email. "Personally, it's a good move for us. Professionally it will be a bit tougher because I will be leaving daily television news behind. I will miss telling stories about people who are a lot closer to us than we sometimes realize."
Grubs' on-air television career began at KJCT-TV in Grand Junction, Colorado. From there he went to Fox's WOFL-TV in Orlando, FL before moving to KOAT in 2002. He could not immediately be reached for further comment, but voice and email messages have been left for him.
Grubs has been a major on-air player for the station. He's a regular presence on the featured 9 p.m. newscasts and often is called on for big picture explanations of breaking news stories.