Top bosses at DFW's four major TV news providers demand "social media" visibility while barely participating themselves
08/25/14 02:58 PM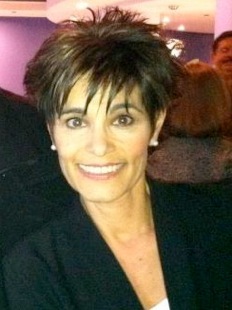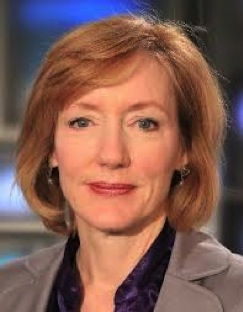 News directors Carolyn Mungo (left) of WFAA8 and Robin Whitmeyer of Fox4 are the only ones with active Twitter accounts among the top eight members of management at D-FW television stations.
By ED BARK
@unclebarkycom on Twitter
Follow their leads? Aspire to have as many or more Followers as they do?
That wouldn't be much of a challenge if you're an anchor or foot soldier at one of D-FW's four major television news operations. The big bosses tend to strongly encourage -- if not outright demand -- that the troops establish an active "social media" presence. And of course the newscasts at Fox4, NBC5, WFAA8 and CBS11 increasingly incorporate Twitter or Facebook segments and reactions.
So let's look at the examples being set by president/general managers and news directors at the four stations.
Only two of these eight -- Fox4 news director
Robin Whitmeyer
and WFAA8 news director
Carolyn Mungo
-- have active Twitter accounts. WFAA8 president and general manager
Mike Devlin
joined Twitter in February of 2009. But he doesn't seem to be that into it. Devlin has a single, solitary Tweet, posted on Feb. 9, 2009. It reads, "bud, I just signed up." Somehow he has 22 Followers.
NBC5 and CBS11 are even behind Devlin.
Susan Tully and Thomas Ehlmann, respectively the news director and president/GM at NBC5, are not on Twitter. Nor are CBS11's top two managers, president/GM Gary Schneider and news director Mike Garber, who just joined the station but has no record of tweeting during his previous tenure at a West Palm Beach, FL station.
Fox4 president/GM Kathy Saunders also has yet to join Twitter.
It's even more barren on the Facebook front. A search of the Web turns up only
Mungo
and
Tully
as users among these big bosses. Mungo remains active on this front but Tully doesn't seem to be doing much with Facebook. She's posted just six pictures since joining in fall of 2009 (some of which have been removed since this article was posted). None have anything to do with TV news.
Mungo emerges as the overall social media champ among these eight, although it's not much of a contest. She has 1,025 Followers on Twitter compared to Whitmeyer's 296. But Whitmeyer tends to tweet with more frequency of late and appears to have more fun with it while using the handle "tvbossy." On Aug. 22nd, for instance, she posted a picture of Aerosmith in concert with the comment, "Aerosmith. Rocking it."
In contrast, Mungo hasn't tweeted since Aug. 15th. And before that, July 25th.
Meanwhile, many of those who sit behind the anchor desks and/or hit the bricks are practicing what their bosses no doubt preach.
WFAA8 in recent months has lost three of its best and most active Tweeters in Monika Diaz, Teresa Woodard and Gloria Campos (who had been the best and most outspoken anchor Tweeter at any of the four stations).
But WFAA8 investigative reporter
Brett Shipp
continues to speak his mind. And among his WFAA8 colleagues, John McCaa, Cynthia Izaguirre, Ron Corning, Jason Whitely, Shelly Slater, Jobin Panicker, Carla Wade, Pete Delkus and David Schechter are among the many at the station who continue to fly their Twitter flags.
NBC5 also has a host of frequent Tweeters, including Brian Curtis, Meredith Land, Rick Mitchell, Newy Scruggs, Bianca Castro, Amanda Guerra, Remeisha Shade, Pat Doney, Julie Fine, Kristi Nelson and the "Night Ranger" himself, Scott Gordon.
Over at Fox4, Clarice Tinsley merits a gold star for her proclivity on both Twitter and Facebook. That's in part because her two weeknightly "Your Turn" segments on the station's 9 p.m. newscasts are solely about social media feedback. Whether or not you like them, Tinsley can't be accused of not participating. Other dutiful Fox4 tweeters include Calvert Collins, Mike Doocy, Jenny Anchondo, Dan Henry, Steve Eagar, Heather Hays, Saul Garza, Steve Noviello and Natalie Solis.
Among CBS11's faithful Tweeters are Doug Dunbar, Karen Borta, Ginger Allen, Adrienne Bankert, Jane Slater, Mireya Villarreal, Larry Mowry and Jack Fink.
There's no intention to leave anyone out here. And no matter how frequently or infrequently they tweet, anchors and reporters at Fox4, NBC5, WFAA8 and CBS11 can virtually be assured that they're more diligent about this aspect of the job than their top bosses are. It would be hard not to be.
For the record, your friendly content provider as of this writing has 16.3K tweets and 5,332 Followers on Twitter at
@unclebarkycom
after joining in November 2009. I'm my own worst boss in that respect.
Email comments or questions to:
unclebarky@verizon.net