This just in: A night in the lives of D-FW's 10 p.m. newscasts (Fri., Nov. 10)
11/13/06 03:52 PM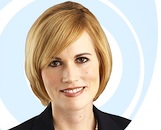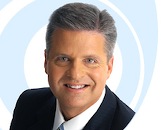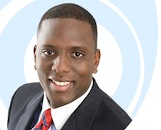 Belo8's Chris Hawes, Pete Delkus and Bob Greene: All had their moments on the station's teeter-tottering Friday 10 p.m. newscast.By ED BARK
Belo8's 10 p.m. newscast stood out Friday night -- sometimes like a sore thumb. The station that once set a national standard for local news coverage sometimes seems intent on sinking to within striking distance of a certain other D-FW station that has a Peacock for its mascot and a Ted Baxter knockoff in one of its anchor chairs.
Let's again go to the videotapes to review Night 7 of the November "sweeps" news wars.
Early in its 10 p.m. show, Belo8 played bait-and-switch with those heretofore "secret" plans for the new Cowboys stadium in Arlington. Last week the state attorney-general's office ruled that taxpayers had a right to see them since their money will be used to partly fund the team's new showplace. The Cowboys had argued that security issues were at stake, but that didn't wash.
Fox4, NBC5 and CBS11 all reported the attorney-general's ruling on their Wednesday 10 p.m. newscasts. Belo8 managed to miss that one entirely, but tried to come back with a vengeance Friday night.
"They didn't want you to see this," the station huffed. Then reporter
Chris Hawes
took over with a story that dropped the ball well before sports anchor
Dale Hansen
once again ripped Terrell Owens for doing the same. Hawes reported live from Friday night's DeSoto-Arlington high school football game, where she said from the stands that the Cowboys had threatened legal action if stations displayed any stadium blueprints on-camera.
"But the city said we can do with them what we like," she said. "So now you're about to see them."
Well, not quite yet. Viewers instead saw two excited members of the DeSoto high school color guard. "Tonight they fantasized about performing before five times as many people" at the new Cowboys stadium, said Hawes.
One girl said she'd be "so nervous." And the other: "I'd be excited to perform there because you'd have to look way up and just perform your heart out."
Brief glimpses of three stadium blueprints proved to be sub-revealing. But Belo8 did have ample, not-so-secret footage of the girls marching and fantasizing. Hawes then closed the report by disclosing that the new football palace will "have glazed aluminum wall panels and some limestone veneer." Wow, start spreadin' the news.
Hawes' embarrassingly silly approach might have played OK in Dinkytown. But for a down-to-earth real story, the place to be was Fox4. Reporter
Brandon Todd
calmly flipped through the stacks of blueprints at Arlington City Hall and interviewed people who actually had something to do with them. That included Arlington mayor Bob Cluck, who said that some parts of the stadium plans will and must be kept private for security reasons.
Todd also talked to elderly Evelyn Wray, the last Arlington homeowner to be displaced before construction began.
"It just still makes me angry," she said, even though Todd pointed out that she had received $2.7 million to vacate.
CBS11's
Joel Thomas capably reported on the hardly riveting piles of stadium blueprints while NBC5 gave the story only passing mention via a brief read-through by anchor Mike Snyder.

The veteran NBC5 desk man still has a knack for injecting the creepy-crawlies into some of his offhand remarks. Savoring a crisp fall night after unseasonably warm temperatures, he told forecaster David Finfrock, "Ah, you sleep so good with a light blanket on. It's gonna be g-o-o-od tonight." Cringe.

Over on Belo8, overtly amiable weatherman Pete Delkus had a full-blown "happy talk" coming out party. The subject was a Massachusetts judge's ruling that a burrito isn't a sandwich. Anchors John McCaa and Gloria Campos both came down on the other side of this pressing issue, insisting that a burrito certainly is a sandwich. But Delkus wasn't so sure, telling McCaa just before a commercial break, "It's gotta have the old-fashioned bread, John."

That wasn't nearly the end of it. McCaa tried to steer Delkus toward a weather topic when they returned. But the heir to Troy Dungan went right back to burrito-ville.

"I'll eat whatever ya put in front of me," he declared. "I don't care if it's a burrito, pita bread, whatever it is, Gloria, I'll eat it. A sandwich is a sandwich is a burrito. Whatever."

Another new face at Belo8, Bob Greene, did a nice job reporting on the 60 new "red light cameras" being installed at various busy Dallas intersections. Street reporter Greene has been criticized in these columns for lack of legwork. This time he thoroughly covered his bases with a good cross-section of interviews.

Nightbeat veteran Scott Gordon of NBC5 had a decent opening piece on a Fort Worth fire station that took in a two-month old baby whose mother had disappeared. Texas' "Baby Moses" law allows such dropoffs with no questions asked, Gordon said.

CBS11's Jack Fink brought viewers a heartwarmer on the surprise reunion in Wylie between a soldier returning from Iraq and his wife, who didn't expect him home for her 30th birthday. The station's Robbie Owens had a heartbreaker about the many kids whose only good meals of the day are at their schools. One wrote in a survey, "Sometimes we don't have any food on the weekends, so I eat grass because it's just like salad."

The Texas Food Bank's Food4Kids program is trying to stop this from happening, Owens said. Viewers can donate via a link on CBS11TV.com.