Dombeck makes it official: she's leaving NBC5 (updated)
06/27/12 11:33 AM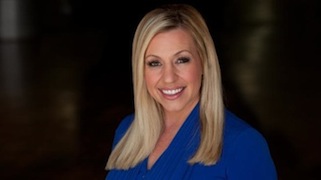 By ED BARK
@unclebarkycom
Veteran NBC5 early morning traffic reporter Tammy Dombeck has confirmed an
earlier unclebarky.com report
that she'll be leaving the station.
"I just wanted to update you," she said in a Facebook message Wednesday morning. "It's official. Couldn't agree to a contract. My last day will be July 27th."
However, Dombeck has been in contact with another D-FW television station, most likely CBS11, which has declined to comment.
Dombeck joined NBC5 in January 2000 and is best known for her "Gridlock Buster" traffic reports throughout the station's dawn-breaking news programs. A standard non-compete clause will keep her off the air for six months after she leaves NBC5, Dombeck later confirmed.
"I'm hoping to be back on the air for February sweeps 2013," she said. "Crazy time."
Sources say that NBC5 management may have already decided on Dombeck's replacement at a time when the station recently added anchor Mark Hayes to its early morning team and is still looking for a permanent replacement for meteorologist Jennifer Lopez, who was let go in March of this year. Samantha Davies has been doing the weather segments since that time, and reportedly remains a candidate for the permanent spot.
NBC5 officially announced Dombeck's departure to staffers on Wednesday morning. In the May "sweeps," the Fort Worth-based station rebounded to win the 6 to 7 a.m. hour in total viewers, with defending champ Fox4 a very close second.
In the key 25-to-54-year-old news demographic, NBC5 tied WFAA8 for second place behind Fox4, with both stations in striking distance of first place.