Dombeck's next likely stop: filling in at CBS11
01/24/13 12:18 PM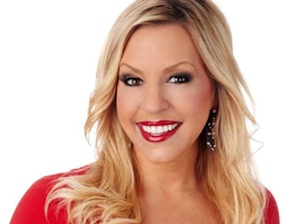 Tammy Dombeck in Facebook page picBy ED BARK
@unclebarkycom
It's not completely official yet, but it's looking very much like former NBC5 "Gridlock Buster" Tammy Dombeck will soon have a new TV home.
CBS11 director of communications Lori Conrad, addressing rumors that Dombeck is heading to that station, said in an email reply that when main traffic reporter Whitney Drolen is off, "Tammy may potentially do some fill-in traffic reporting on occasion, just as Barb Smith and Elizabeth Dinh currently do."
Dombeck declined to comment for now, but noted that her six-month "non-compete" clause with NBC5 expires in February. It's likely that she would make her first appearance on CBS11 sometime after the four-week February "sweeps" ratings period, which starts on Thursday, Jan. 31st.
Dombeck's traffic reports were an early morning fixture on NBC5 for 12 years until her
last day at the station
on July 27th. She left after reaching an impasse with NBC5 on a new contract.
Dinh
joined CBS11 in early December
as an early morning reporter.
Barb Smith
is a former longtime traffic reporter for KTCK "The Ticket" (1310 AM) and currently reports for KRLD radio (1080 AM).
unclebarky@verizon.net