Ending of an era: TEGNA8 anchor John McCaa announces his retirement, effective in March 2019
08/06/18 08:00 PM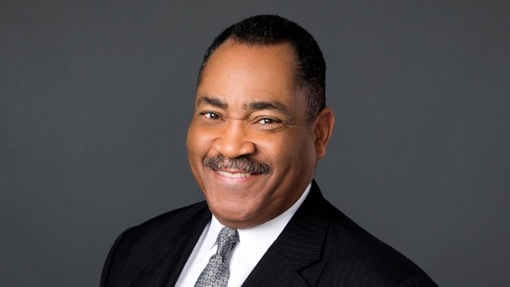 By ED BARK
@unclebarkycom on Twitter
While his colleague, sports anchor Dale Hansen, soldiers on, longtime TEGNA8 anchor John McCaa has decided to retire from the station in March of next year after declining a management offer to stay aboard.
McCaa made the announcement Monday, saying it's "been a true privilege and an honor to be welcomed into your home for the broadcasts and programs I have anchored."
McCaa, 64, joined TEGNA8 in 1984, originally as a reporter in the Dallas-based station's Fort Worth bureau. He has been anchoring weekday newscasts since December 1991, when he teamed with the late Chip Moody on the ABC affiliate's 5 p.m. editions. Since August 2002, McCaa has been part of the station's 10 p.m. weeknight anchoring duo, first with the now retired Gloria Campos and now with Cynthia Izaguirre. A rotating tri-anchor system earlier was briefly in place.
"Am I ready? In some ways yes, in some ways no," McCaa says in his retirement statement. "Management has graciously asked me to stay longer, and I have politely declined. It is not easy to step away from a business in which you have worked for two-thirds of your life and loved even longer. I have always accepted as true that God gave me the opportunities I have had in this field and no one could keep them from me. But that when God decided it was time for me to quit, there would be nothing I could do to successfully continue in this profession. Having sensed that it is that time, I am stepping away."
There may be teaching in his future. In 2015, McCaa earned a Ph.D in humanities-history from the University of Texas at Dallas. He has long expressed an interest in putting it to use in the classroom.
TEGNA8 executive news director Carolyn Mungo, who does not talk to your friendly content provider, says in an accompanying statement that McCaa's "impact on the newsroom and the community is beyond measure . . . What a great human being. We wish him all the best."
President and general manager Brad Ramsey, who in January replaced Mike Devlin in that role, calls McCaa "the consummate journalist."
Last week, TEGNA8's Hansen accepted management's offer of a new two-year contract that will take him through the year 2020 after he first joined the station in 1983. Hansen turned 70 on Aug. 2nd.
In a feature written in 2009 for
D CEO
magazine, I looked in depth at McCaa's life story, which included a stint as an R-rated standup comic while in Omaha, Neb. and also anchoring for that city's WOWT-TV. You can
find that article here
, and of course we'll have a longer look at McCaa on unclebarky.com as his retirement date draws nearer.
Email comments or questions to:
unclebarky@verizon.net