Curtis in as new 10 p.m. co-anchor at NBC5
07/08/09 12:57 PM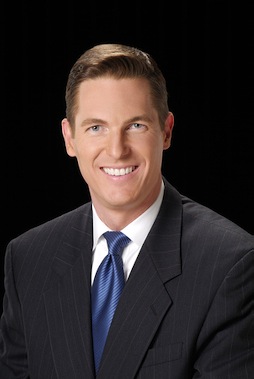 By ED BARK
Brian Curtis
, who joined NBC5 in 2003 and currently co-anchors the station's
First at Four
newscasts, will replace Mike Snyder on the 10 p.m. editions.
Susan Tully, the station's vice president of content development, confirmed Curtis' promotion Wednesday after NBC5's staff was informed on Tuesday.
"No formal news release," she said in an email to unclebarky.com. "We wanted to make sure that Mike was given the courtesy of having the focus of the day be on his decision."
Curtis, who's been on vacation, will join incumbent Jane McGarry this Thursday on the station's 10 p.m. newscasts, Tully said. He'll also continue to anchor at 4 p.m.
A recent post below had handicapped the in-house field at NBC5, with Curtis' plusses and minuses weighed along with those of NBC5's Brendan Higgins and Scott Friedman. We'll leave that in place for discussion purposes.
Snyder, who had anchored 10 p.m. newscasts with McGarry for 19 years, will still team with her at 6 p.m. and also co-anchor 5 p.m. editions.
Curtis previously worked at TV stations in Kansas City, Birmingham, Ala., Grand Rapids, Mich. and Columbia, Miss. He was named the "Best News Anchor" of 2007 by the Texas Associated Press Broadcasters, according to his NBC5 bio.