What's the frequency, Kenneth? CBS11 wants a new one
07/21/09 10:41 AM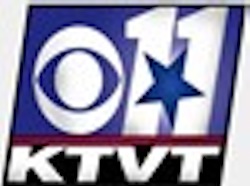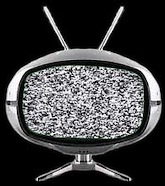 CBS11 has faded to static for many of its rabbit-eared viewers.
By ED BARK
Citing a "massive decline" in ratings and "thousands of complaints" from viewers after the June 12th transition from analog to digital, D-FW's CBS11 (KTVT) has an "urgent" request before the Federal Communications Commission. Namely, the station wants a new frequency in hopes of stopping the bleeding.
This is where it gets a bit complicated unless you're an engineer or otherwise well-schooled in "post-transition digital allotments." But CBS11's petition to the FCC, a copy of which has been obtained by unclebarky.com, is crystal-clear in charting the audience losses the station has suffered at the dawning of the digital age.
Since the transition, KTVT "has received several thousand telephone calls and email messages from viewers complaining about the difficulties receiving its signal," the station says. "The majority of these complaints are from viewers who utilize 'rabbit ears' and other indoor antenna systems, and who live more than 15 miles from the KTVT transmitter site . . . While KTVT has attempted to help these viewers receive its signal, it has become apparent that their reception problems are not susceptible of a ready cure."
Using Nielsen Media Research figures, CBS11's petition says the station's over-the-air prime-time (7 to 10 p.m.) ratings dropped 57 percent from the pre-digital week of June 1st to the post-digital week of June 22nd. But among viewers with digital-friendly cable, the dropoff was just 1.9 percent, CBS11 says.
"There is only one possible explanation for an over-the-air ratings decline of this magnitude over a few short weeks and without any significant change in programming," the station says. "Quite simply, large numbers of over-the-air viewers are no longer able to receive KTVT's signal."
Hoping to change this picture before the start of the fall season, CBS11 is asking the FCC to grant use of Channel 19 as its post-transition frequency for non-cable or satellite subscribers using converter boxes to get the station's signal.
KTVT was allotted Channel 11 as its post-digital frequency, but that's been a disaster, the station says. Its sister station, TXA21, allotted Channel 19 by the FCC, instead would use Channel 18 if KTVT's petition is granted. The petition was filed on July 16th.
Maybe this is enough to make many a reader's head spin. But the stakes are high, particularly in a fall season in which CBS will combat NBC's Monday-to-Friday, 9 p.m. Jay Leno show with four proven crime series --
CSI: Miami, CSI: NY, The Mentalist, Numb3rs
-- and the promising new legal drama
The Good Wife
, starring Julianna Margulies. Every fraction of a rating point counts under such circumstances.
Monday's prime-time ratings weren't that bad for CBS11, though. The station easily won the 9 p.m. hour in total viewers with a
CSI: Miami
repeat. It also topped the 8 to 9 p.m. slot with reruns of
Two and a Half Men
and
The Big Bang Theory
. And its 7 to 8 p.m. reprises of
How I Met Your Mother
and
Rules of Engagement
were a close second to ABC's "Men Tell All" recap of
The Bachelorette
.
Would those numbers be better if CBS11 is granted a new post-analog frequency to serve viewers relying on converter boxes?
The station clearly would love to find out.