And to all a good night: D-FW's list of 2014 TV newsroom exits
12/18/14 10:51 AM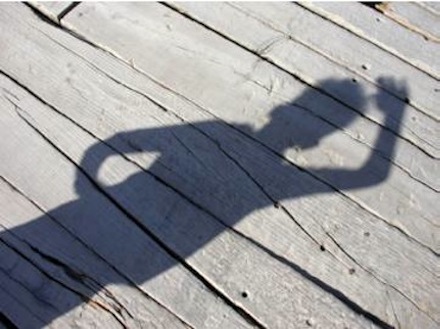 By ED BARK
@unclebarkycom on Twitter
Where did the year go? And how many D-FW TV news personalities have also departed your home screens?
We've checked our list, checked it twice and again are ready to roll with the annual alphabetical countdown of those who were part of your "family" -- until they became part of someone else's family.
As always, this is a compilation of on-camera personnel. No slight is meant to off-camera staffers, whose work remains valuable and, in many instances, indispensable. But TV viewers develop lasting or fleeting relationships with the people they see in their living rooms -- or on mobile devices. And that's the way it is. Here we go.
SHANE ALLEN
-- He had been serving as Gannett8's interim
Daybreak
traffic reporter until the station opted for a "new direction" in early August. Gannett8 subsequently hired a
uniformed DeSoto cop
, Corporal Nick Barstow, to succeed Allen, who currently is running his
own consulting firm
.
ADRIENNE BANKERT
-- In a surprise shakeup, she is leaving CBS11 to "pursue other opportunities" after co-anchoring the station's early morning newscasts since June 25, 2012. Bankert's last scheduled day is Dec. 31st. Her replacement, on Jan. 12th, will be longtime 5, 6 and 10 p.m. co-anchor Karen Borta.
LARI BARAGER
-- A solid and seasoned Fox4 reporter since 1999, Barager left the station in September to start a "new and exciting chapter" with the Duncanville ISD.
GLORIA CAMPOS
-- The market's first 6 and 10 p.m. Hispanic anchor signed off on March 7th, ending a 30-year tenure at WFAA-TV, most of it under Belo ownership before Gannett took over at the first of the year. "I know this for sure," she said at the time. "I don't ever want to work full-time again, in the news business or any other business." In June she
joined the Dallas-based Mary Collins Agency
in a part-time capacity.
BARRY CARPENTER
-- The veteran CW33 reporter was dropped in May to make room for the station's anchor/reporter-free
NewsFix
. He since has worked for North-Texas based
Talent Dynamcs
, which provides TV coaching and media training.
JOANGEL CONCEPCION
--She lasted less than a year as a Fox4 reporter before deciding to leave around Thanksgiving time. Concepcion joined the station from Rochester, NY's WHEC-TV and is now heading back to New York.
STEVE DENNIS
-- The loquacious sports reporter spent 16 years at CBS11 before the station abruptly decided not to renew his contract. "They just up and took my ball away from me and told me to go home," he told unclebarky.com in June. Dennis quickly found new work as an in-house broadcaster for the Dallas Cowboys and also is frequently heard on the radio.
WHITNEY DROLEN
-- CBS11's "Rollin' with Drolen" early morning traffic reporter changed lanes and resigned from the station In October after a little more than two years in that position. Drolen told unclebarky.com that she was "grateful for the opportunities I have been given" but is "really looking forward to the next chapter. A chapter that I feel will be much more healthy for me emotionally, spiritually, physically and mentally." So far the next chapter has yet to unfold.
AMANDA FITZPATRICK
-- The CW33 anchor also was dropped as part of the station's
NewsFix
purge. She since has done some
fill-in traffic reporting
for Gannett8's early morning
Daybreak
program.
SHON GABLES
-- After joining Gannett8 in January 2010, Gables was dismissed in early June following a series of legal difficulties -- and bench warrants for her arrest -- connected to an ongoing dispute with an ex-husband. Gables was best known for anchoring the station's weekend morning editions of
Daybreak
. "Thank you, Dallas . . . I am grateful for the opportunity," she said on her Facebook page on the day Gannett8 let her go. Gables continues to be
active on Twitter
, regularly touting various physical fitness and dietary regimens and also posting pictures of her children.
MARK HAYES
-- NBC's weekday early morning co-anchor was abruptly let go in early January after less than two years at the station. He later worked part-time at CW33 before that station switched to its current anchor-less
NewsFix
format. "After careful consideration and discussion with NBC5 management, we have mutually decided to part ways," Hayes told unclebarky.com at the time. In September, Hayes
landed back on his feet
as the early morning weekday co-anchor at Cincinnati's WLWT-TV.
BRENDAN HIGGINS
-- An August arrest in Aspen, Colo. on charges of disorderly conduct and resisting arrest, prompted CBS11 to dismiss him as the station's weekday early morning news co-anchor. He had joined CBS11 in June 2012 and earlier anchored the early morning news at NBC5. Higgins issued a statement of apology and later reached an
out of court resolution
with Aspen authorities.
RON JACKSON
-- The longtime Fox4 meteorologist signed off on the air after 32 years at the station. He told viewers that a combination of knee surgery and a kidney stone removal had persuaded him that "time is a little bit short. I'd better retire at an early age of 57 years." But in May of this year, Jackson joined Dallas-based KRLD radio (1080 AM) as a part-time meteorologist. In late September he was seriously injured in a single vehicle crash after reportedly losing control of his motorized scooter. Jackson continues to recover.
NERISSA KNIGHT
-- She left CW33's
Eye Opener
program, where she anchored "Need to Know" segments, to take a reporting position with KTLA-TV in Los Angeles. Both stations are owned by Tribune Broadcasting. Knight, who left CW33 in late May, earlier had been an anchor/reporter for CBS11.
TRACY KORNET
-- After a total of eight years at CBS11 and earlier, sister station TXA21, she left in early September and headed for Nashville to be closer to her family and son, Luke, a 7-foot sophomore forward for the Vanderbilt Commodores. Her husband, Frank Kornet, previously played for Vanderbilt before graduating to the NBA for a few seasons as a forward for the Milwaukee Bucks. They first met on Vanderbilt's Nashville campus. Once in Nashville, Kornet quickly
joined WSMV-TV
as a 5 p.m. news anchor.
KENDRA LYN
-- She called it a wrap in March after two years of early morning reporting on NBC5. Lyn opted to join her husband in Orlando, FL, where he recently had been promoted to National Catastrophe Manager with Esurance. She has been freelance reporting for Orlando's WFTV-TV under the name Kendra Oestreich, the name she used at the city's WESH-TV before joining NBC5.
DOUG MAGDITCH
-- He left CW33 in late March after a three-year stint as a reporter. Magditch is now working for AT&T.
RANDY MCILWAIN
-- In the trenches for 11-and-half-years as one of the market's most capable general assignment reporters, he left NBC5 in May to join the I-Team at Los Angeles' NBC-owned KNBC-TV. McIlwain is now specializing in consumer reporting.
MAX MORGAN
-- The longtime Fox4 sports anchor/reporter, who joined the station in 1993, died in September of congestive heart failure.
LINDSAY RILEY
-- After two years as NBC5's weekend morning meteorologist, she left in November to join WTTV-TV in Indianapolis as the new 5 a.m. and noon weekday forecaster.
AMANDA SALINAS
-- In January she became the last anchor to leave CW33's dismantled 9 p.m. newscast. Salinas then quickly joined Austin's KTBC-TV as part of the station's
Good Day Austin
morning team. She's also co-anchoring the station's noon newscasts.
JANE SLATER
-- She joined the Austin-based Longhorn Network in September as a studio host and reporter after working as a freelance news reporter at CBS11, a traffic reporter at Gannett8 and, most recently, a sports anchor/reporter at CBS11 and TXA21.
SUSY SOLIS
-- After three-and-a-half years as a reporter for CBS11, she left in August to join
Real News PR
, which is headed by former Fox4 reporter Jeff Crilley. Solis earlier had spent four years with NBC5.
OMAR VILLAFRANCA
-- The former NBC5 reporter was the first departure of 2014, leaving the station after a six-year stint to join CBS News as the Dallas-based corespondent for the network's Newspath.
ALEX WEHRLEY
-- Formerly a co-host of CW33's early morning
Eye Opener
program, she left in June and has been
hosting various programs
in Los Angeles.
LINDSAY WILCOX
-- After nearly six years with NBC5, she resigned in June to spend more time with her family. Wilcox and her husband, Raymond, have three young children. She was best known for anchoring the station's weekend early morning newscasts.
SHARRIE WILLIAMS
-- The CBS11 weekend anchor/weekday reporter left in February to take a more prominent anchoring position at Philadelphia's WPVI-TV. She spent three years at CBS11.
TERESA WOODARD
-- After two-and-a-half years as a reporter for Gannett8, she left in August to take a position with an educational software company,
Istation
.
THE TEXAS DAILY
-- The entire thing went under on March 21st, a little less than 18 months after being launched on KTXD-TV as a news-information program aimed at an older baby-boomer audience. Numerous prominent former D-FW news personalities participated during the program's short run, including Tracy Rowlett, Troy Dungan, Scott Murray, Iola Johnson, John Criswell, Gary Cogill, Debbie Denmon, Rebecca Aguilar, Midge Hill, Phyllis Watson and Jeff Brady (who also served as host/moderator).
Email comments or questions to:
unclebarky@verizon.net