Wheel, Jeopardy! not going anywhere
08/27/12 11:15 AM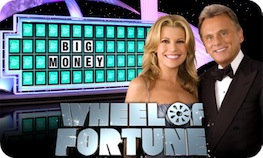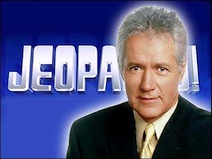 By ED BARK
@unclebarkycom
Don't believe everything you read on wikipedia.
An alert reader noted over the weekend that Dallas-based
KDFW-TV's (Fox4) wikipedia page
had this rather startling paragraph: "In July 2012, KDFW announced that the Fox station will carry syndicated programs such as
Inside Edition, Jeopardy
and
Wheel of Fortune
. All 3 shows are moving from KTVT to KDFW on September 3, 2012."
Not true, says CBS11/TXA21 director of communications Lori Conrad.
"Despite any information to the contrary, we're pleased that
Wheel of Fortune, Jeopardy!
and
Inside Edition
will continue to air on CBS11 and TXA21 this season," she said in an email reply.
By late Monday morning, after being notified by unclebarky.com, the erroneous claim was removed from the KDFW wikipedia page. It also had shown up over the weekend on the KTVT wikipedia page, but is no longer there.
Wheel
has aired at 6:30 p.m. weekdays on CBS11 since fall 2005. WFAA8 had been the show's home for the previous 18 years, but the station opted to move
Entertainment Tonight
into the 6:30 p.m. slot after
deeming Wheel's audience too old
and thereby less profitable in terms of potential advertising revenues.
Jeopardy!
is carried at 11 a.m. on CBS11 and and 6 p.m. on TXA21.
Inside Edition
is at 7:30 p.m. on TXA21.