Shon Gables out as WFAA8 anchor/reporter (updated)
06/05/14 11:41 AM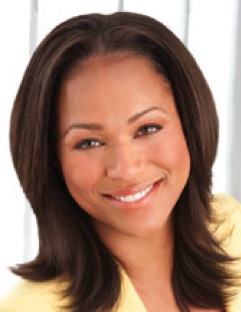 By ED BARK
@unclebarkycom on Twitter
The troubled tenure of WFAA8 anchor/reporter Shon Gables has come to an end.
Numerous sources tell unclebarky.com that Gables is being dropped by the Dallas-based station. WFAA8 news director Carolyn Mungo has not returned emails inquiring on her status that were sent Wednesday night and Thursday morning. But Gables recently posted on her Facebook page, "Thank you Dallas …. I am grateful for the opportunity." Her wfaa.com bio was removed at some point Thursday.
As
previously reported on unclebarky.com
, Gables has three bench warrants out for her arrest after a series of Michigan judges cited her for contempt of court. The latest such warrant was issued just over one month ago for her failure to appear in court in connection with a successful judgment against her by Gables' former husband, Peter Klamka. In the judgment signed by judge Shalina D. Kumar, the "bond necessary to release this warrant" was raised to $100,000.
All of the arrest warrants were served during Gables' employment at WFAA8, where she was hired in January 2010. Former WFAA8 news director Mike Valentine, who brought Gables to Dallas, said at the time of the first arrest warrant -- issued in March 2011 -- "I am in constant communication with Shon and she has kept me up to date on the issue."
WFAA8 renewed her contract since that time, and Gables has been anchoring weekend morning newscasts for the station as well as reporting on weekdays. Her likely successor in the weekend slot, according to sources, is WFAA8 news staffer Marcus Moore, who also has been doing some anchoring. He
joined the station
in January 2012 from ABC affiliate KMBC-TV in Kansas City.
(Moore instead is the new anchor for WFAA8's weekend nighttime newscasts. Carla Wade, who had held that position, has replaced Gables on weekend mornings.)
A $250,000 judgment against Gables was awarded to Peter Klamka, her second of three husbands, on Oct. 23, 2013. The latest contempt of court document notes that "this Court found that Defendant, Shondella Gables, also known as 'Shon Gables,' maliciously contacted the police about Plaintiff, Peter Klamka, and provided them with false information which led to his arrest." But Gables since has "not paid Plaintiff anything," the court document said, while also failing to appear in court to "testify as to her assets and financial ability to pay the judgment." Peter Klamka has been represented in court by his brother, Richard Klamka.
Gables' attorneys have argued that if she appeared in Michigan at an evidentiary hearing, "it is almost a certainty that either Plaintiff or his brother, or both of them, will take all steps to assure that Defendant is arrested and incarcerated." In a signed statement sent "for the record" last month to the State of Michigan Supreme Court and other courts, Gables referred to Peter Klamka as "my harasser." She also asked for a guarantee in writing that for 15 to 30 days after making any Michigan court appearance, "I will not be killed or suffer physical or bodily injury at the hands or at the behest of Richard Klamka and/or Peter Charles Klamka."
In another document originally filed in 2010 and re-filed as a court document in May 2014, Gables said in a letter to Richard Klamka, "I sincerely regret having published certain statements concerning you to various persons and agencies. As you know, my divorce from your brother has been very emotional and difficult. In retrospect, I should not have allowed my emotions and feelings to involve you."
Gables since has remarried and in August of 2010 had her third child, Peyton Anne, with her third husband, Anthony Robinson.
Email comments or questions to:
unclebarky@verizon.net