This just in: A night in the lives of D-FW's late night newscasts (Fri., May 15
05/18/09 02:13 PM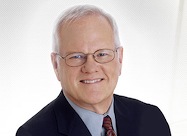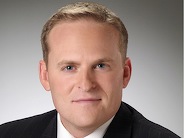 Reporters Byron Harris, Sana Syed and Grant Stinchfield
By ED BARK
This'll be a somewhat abbreviated roundup because, frankly, not a whole lot was shakin' Friday night. Save for maybe a little thunder down the road.
Ergo, WFAA8 and CBS11 topped their 10 p.m. proceedings with warnings of inclement weather, a fail-safe way to keep viewers in the tent when the cupboard's otherwise kinda bare.
There were no big rushes at Fox4 and NBC5, which waited until later to put their red/orange-blotched maps into play.
NBC5 instead led with a story meant to capitalize on its network's preceding
Farrah's Story
, in which actress Farrah Fawcett detailed her ongoing battle with cancer.
"NBC5's
Scott Friedman
has the information that every woman needs to hear," anchor
Mike Snyder
intoned before the reporter looked at the most recent inspection reports for North Texas mammogram centers. None were found to have any Level 1 equipment violations, which are the most serious. A total of 16 were cited for Level 2 infractions, but Friedman said that means the centers are "generally acceptable."
So was there really much of a story here, or was it more of a calculated tie-in to the NBC special preceding it? I'd side with the latter, although Friedman deserves some credit for not sounding any false alarm bells. That would have been all too easy to do.
CBS11 had a better "talker" up top. After
Larry Mowry's weather bulletin, freelancer Sana Syed reported from Nevada, Texas on the "mixed messages" sent earlier this month to senior prom-goers. Among the post-prom favors distributed by the school were shot glasses, which some parents understandably found objectionable.

"Everybody knows what happens on prom night. Why add to it?" a dad asked.

Syed then brandished one of the elongated, inscripted shot glasses while telling viewers that "the school superintendent says these were meant to be memory glasses. But one student we talked to off-camera says several of them used these to get drunk."

On WFAA8, Pete Delkus' weather warning gave way to a "Good Book Battle" in Frisco, where some parents object to Bibles being brought to public schools by Gideon volunteers. At issue: Were they being "put out" for students, or "given out?"

As school "controversies" go, it didn't quite measure up to prom night shot glasses. But reporter Shelly Slater definitely made a visual impact in a sleeveless, form-fitting, bright blue top that was anything but biblical.

Fox4 had Friday's legitimately newsiest open -- stories by Brandon Todd and Emily Lopez on GM dealership and plant closings. But CBS11's Jack Fink had the best auto angle. He was the only local reporter to interview Ford CEO Alan Mulally one-on-one. While GM and Chrysler struggle, an upbeat Mulally visited a Garland Ford dealership to laud its new expansion rather than bemoan another retraction or shutdown.

WING AND A PRAYER -- WFAA8 investigator Byron Harris continued his eye-opening series on airplane mechanics whose licenses apparently were granted under highly questionable circumstances. This time he focused on mechanics who couldn't speak English, which is in violation of FAA regulations.

"If you can't read and write English, you can't read the (repair) manual and you can't make a record of what you've done," Harris said while standing in front of a bookshelf full of manuals for WFAA8's helicopter.

MR. GRANT -- NBC5 reporter Grant Stinchfield had been missing from his station's 10 newscasts throughout the May sweeps, which end on Wednesday. But on Friday, he offered a twofer.

Stinchfield's first story easily was the best. He reported on how necessary police equipment such as "stop sticks," flares and fire extinguishers inadvertently had been sold at auction, creating an acknowledged shortage. He later had a throwaway, though, on how your loose metal money could contain some rare coins.

"Get more for your money by simply sifting through a jar of change," Stinchfield enthused. Sorry, not really buying it.

HEARTWARMER -- WFAA8's Chris Hawes revisited a little girl who had half of her brain removed a year ago. Now seven years old, she's learning fast thanks to her doting, supportive parents.

STRANDED -- Ace police reporter J. D. Miles of CBS11 had an offbeat but intriguing story on how wig and hair extension thefts are "becoming nothing short of rampant in Dallas." A bull market is making the thieves both bolder and more violent, he said before showing surveillance video of robbers loading $15,000 worth of wigs onto a truck.

QUEASY 'N' CHEESY -- During Fox4's weekly extended "Viewers' Voice" segment, Tom from Haltom City said that an eight-ounce glass of pineapple is his new elixir.

"As long as I do that, I do not get gas," he said.

Fox4 added an ill-drawn animated reenactment before anchor Steve Eagar couldn't resist this postscript: "Sweet. Thanks, Tom. That's a real toot. I mean hoot."

Let me get this straight. This is a Top 5 TV market. Right?

Three more nights to go.