This just in: A night in the lives of D-FW's late night newscasts (Mon., May 21)
05/22/07 04:30 PM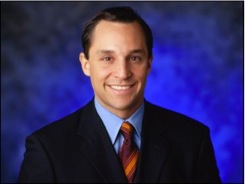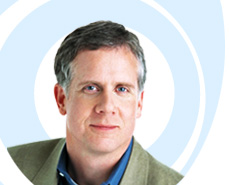 TV gumshoes Bennett Cunningham of CBS11 and Brett Shipp of Belo8
By ED BARK
Investigative reporting can be a valuable addition to any newscast's arsenal, especially when so much of the menu otherwise goes to quick-hit crime or tragedy coverage.
CBS11 is back in the game after an earlier layoff, Belo8 has always been there and Fox4 keeps going deeper, too. Only NBC5 is without any sort of investigative unit, unless one counts
Brian Curtis'
occasional pursuits of "Big Fat Savings."
In the real world of dig and delve, Fox4, Belo8 and CBS11 all had distinctly different reports Monday night. But this can be a tricky business. When does a reporter go too far in upbraiding an alleged wrongdoer? Do theatrics sometimes make a reporter look like a bigger ass than his or her prey? Let's investigate further.
CBS11's
Bennett Cunningham
told the sad story of Nellie Fleming, an impoverished Dallas woman living in a roach- and termite-infested apartment with a hole in the ceiling. She's a Section 8 client, meaning that the government pays most of her rent.
Lately, though, Nellie's been accused of being behind on the rent she does pay. Cunningham offered no further evidence as to who might be right in this matter, but did show viewers how the woman has to crawl out a window to leave her residence. That's because the management of her apartment building has placed an interior lock on her door that would keep her out if she closed it behind her. Not only that, but the place looked virtually uninhabitable.
Cunningham questioned Dallas Housing Authority personnel in a reasonable manner about this. But then he burst into the offices of the apartment managers to show them pictures of Nellie's abode while demanding an explanation.
"I'm not allowed to speak with you about this matter," a man politely kept saying before finally closing but not slamming the doors on Cunningham.
"Guess he doesn't want to talk to me," the reporter said rhetorically -- and self-importantly.
He then began squeezing the evidence through the office door. "Here, I'll leave the pictures of the roaches here for you. And this is the picture of her lock that you put on her door so that way you'll be able to see what it's like. There you go."
OK, OK, we get it. In the end, Cunningham reported, the hole in Nellie's ceiling got fixed and her apartment was sprayed for pests. Clearly Cunningham had something to do with that. But his extra added grandstanding cheapened the whole enterprise.
Over on Belo8,
Brett Shipp
followed up on Friday's investigation of former drag car racing legend Gene Snow, who seemed to get unusually lenient treatment after being accused of raping a boy who at the time was in the fifth grade and now is in his late teens.
A judge who had been on vacation reopened the case Monday and ordered that Snow must undergo further evaluation and possibly be treated as a sex offender. Shipp, who was in the courtroom, pointedly questioned attorneys from both sides. None would answer his questions, but really, how could they? Just what do you say when a reporter inquires, "Ma'am, do you think you had a child molester on your hands?"
Shipp for the most part didn't show off, although his last confrontation seemed unnecessary.
"Despite the victim's change of heart (he and his family had settled out of court with Snow), the question remains," Shipp told viewers before zeroing in on defense attorney Tim Evans.
"Did he sexually molest that child?" he asked Evans of his client.
"I'm gonna tell you, Mr. Shipp, that anything we had to say about this case was said on the record before this judge," Evans told him. "And you were in there."
Yes, he certainly was. So this last line of questioning in reality was kind of pointless.
Fox4's effort came from "On Your Side" reporter
Steve Noviello
, who looked at the legalities of merchants refusing to accept credit or debit cards unless minimums of $3 or $5 were spent.
"This is one of my personal pet peeves, and it is time we address it," he told anchors
Steve Eagar
and
Natalie Solis
, who probably didn't care one way or the other.
Most merchants have signs posted with debit or credit minimums. But Noviello found that three major credit card companies -- Visa, Mastercard and Discovery -- forbid such refusals.
Before making this point, Noviello tried to buy a $1 bottle of water with a credit card. But a merchant told him it would be no sale because his processing costs wouldn't be worth it to him.
"As opposed to taking my money, you'd rather me report you?" Noviello asked him.
"Go ahead," the man said.
"OK." said Noviello.
OK, this is interesting information to a point. But really, is it that big a deal? Or was it a nickel-and-dime story dressed up to look like a $10 hamburger?
As a postscript, Belo8 investigator
Byron Harris
deserves congratulations. He didn't have a story Monday night, but was named Tuesday as a finalist in the 2007 Gerald Loeb Awards for Distinguished Business and Financial Journalism. And as
Robert Wilonsky
notes on Unfair Park, Harris was the only non-network nominee in the Television Enterprise Category.
Harris has taken some lumps in this space lately. But clearly he's also capable of terrific work. He's shown that many times during an overall very distinguished career.