This just in: The May sweeps are over and the ratings are ready to serve
05/22/08 10:29 AM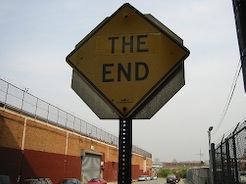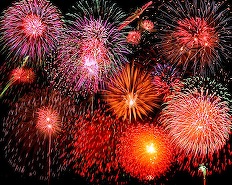 By ED BARK
The four-week May sweeps ratings competition ended on a triumphant note for WFAA8, which ran first in all four major battlegrounds while upping its year-to-year Nielsen numbers in the key 6 a.m. and 10 p.m. battlegrounds.
The 6 a.m. total homes race basically ended in a first place tie with Fox4, although further numbers crunching gives WFAA8 the nod by three-hundredths of a rating point (730 homes).
WFAA8 and Fox4 ran a similar down-to-the-wire race in the February sweeps, with the latter station holding an even measlier 244-homes edge at 6 a.m. Advertisers interpret both of these outcomes as ties.
CBS11 finished no better than second place in any of the four major combat zones. But the station dramatically improved its performance at 10 p.m., where its press release is touting "the fastest-growing major market late news in the country."
Although still well behind at 6 a.m. and 5, 6 and 10 p.m., CBS11 can tout overall year-to-year audience increases in all four time periods.
NBC5 can take some heart in an improved performance at 6 a.m. in the key 25-to-54 audience demographic. But it continued to lose substantial ground at 10 p.m., where it once dominated.
Fox4 can brag about whipping the three network morning shows with the 7 to 9 a.m. portion of its
Good Day
. The station's 9 p.m. local newscast also continued to perform well, beating NBC entertainment programming in both ratings measurements.
The May book otherwise belongs to WFAA8, which thoroughly dominated the 10 p.m. Nielsens and also dethroned Fox4 as last May's 6 a.m. champ. The only dents in its May numbers are at 5 and 6 p.m., where WFAA8 again finished first despite significant year-to-year audience losses.
Here are the May sweeps newscast results, with the numbers in parentheses showing audience gains or losses from May 2007. (Note that each rating point equals 24,356 D-FW homes and 29,445 viewers in the 25-to-54 demographic.)
10 P.M.Total Homes
WFAA8 -- 226,511 (+12,178)
CBS11 -- 182,670 (+58,454)
NBC5 -- 155,878 (-17,050)
Fox4 -- 97,424 (-4,871)
25-to-54
WFAA8 -- 147,225 (+8,833)
NBC5 -- 103,058 (-29,445)
CBS11 -- 97,169 (+41,223)
Fox4 -- 70,668 (+8,833)
6 A.M.Total Homes
WFAA8 -- 90,604 (+7,100)
Fox4 -- 89,874 (-5,602)
NBC5 -- 77,939 (-2,436)
CBS11 -- 41,405 (+9,742)
25-to-54
WFAA8 -- 76,557 (+8,833)
NBC5 -- 67,724 (+20,612)
Fox4 -- 67,724 (-2,944)
CBS11 -- 23,556 (+2,944)
6 P.M.
WFAA8 -- 148,572 (-31,662)
NBC5 -- 99,860 (-14,613)
CBS11 -- 94,988 (+9,742)
Fox4 -- 80,375 (-9,742)
25-to-54
WFAA8 -- 79,502 (-14,722)
NBC5 -- 53,001 (-5,889)
Fox4 -- 47,112 (-5,889)
CBS11 -- 29,445 (even)
5 P.M.Total homes
WFAA8 -- 124,216 (-36,534)
NBC5 -- 94,988 (-2,436)
Fox4 -- 82,810 (+9,742)
CBS11 -- 75,504 (+19,485)
25-to-54
WFAA8 -- 64,779 (-17,667)
NBC5 -- 44,168 (-2,944)
Fox4 -- 41,223 (+5,889)
CBS11 -- 29,445 (+8,833)