Irvin's 4th and Long spikes Spike's ratings
05/21/09 06:00 PM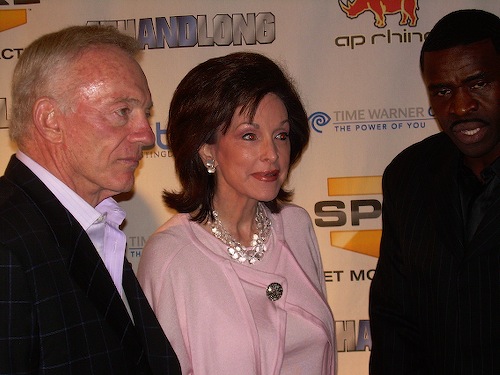 Michael Irvin kept up with the Joneses at recent party. Photo: Ed Bark
By ED BARK
Monday's premiere of Michael Irvin's
4th and Long
series delivered 1.2 million viewers nationally for Spike TV, with 76,000 of them from the Dallas-Fort Worth market.
Spike says that D-FW out-performed the national ratings average by 95 percent and did 82 percent better than the national average for the network's target audience, 18-to-34-year-old men.
4th and Long
, which continues for nine more episodes on Mondays at 9 p.m. (central), improved its time slot rating nationally (compared to a year ago) by 224 percent in men 18-34 and 131 percent in men 18-to-49, Spike says.
The series will end with one of 12 hopefuls winning a spot on the Dallas Cowboys' 80-man training camp roster.