Updating former KDFW-TV sports anchor Ted Dawson (who's still in there pitching)
10/17/14 01:55 PM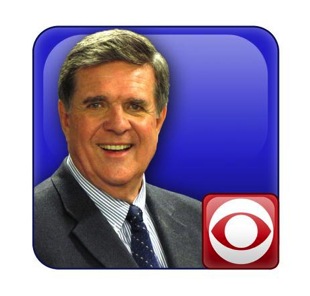 By ED BARK
Hundreds of D-FW news, sports and weather anchors have come and gone during your friendly content provider's way-too-long tenure as a TV critic.
So let's play catchup once in a while.
Back in September, 1987, a sonic boom of a sports anchor, Ted Dawson, became the featured scorekeeper at KDFW-TV (now known as Fox4). He was the only guy capable of sometimes making Gannett8's Dale Hansen seem like a drizzle to his thunderclap.
"I tell ya what, I love the Dallas-Fort Worth area! I tell ya what!" he exclaimed on his opening sportscast while seated next to news anchors Steve Bosh and Clarice Tinsley. Dawson then gave the anchor desk a couple of fist raps for emphasis.
After surviving for 10 years at KABC-TV in Los Angeles, Dawson arrived in these parts as a veritable Godzilla stomping through Manhattan. His first two sportscasts for KDFW were a TV critic's dream.
Dawson on Texas Rangers catcher Geno Petralli inadvertently beaning the Oakland A's' base-stealing Carney Lansford: "Here's the throw from Petralli. Bang! Right in the head! That's why ya always wear a helmet."
Dawson touting a Rangers home run: "Storm Davis makes a mistake. Ka-boom!!! Bob Brower takes him for a ride to right field. Get outta here! That ball is a memory, folks."
Excitable Ted also made a sure-fire
Monday Night Football
prediction during his first "Ted's Tout" segment. The New York Giants were favored by only a single point over the Chicago Bears. But Dawson picked the New Yorkers to win "by at least 10" over a team that was "a mere shadow of the one that beat New England in Super Bowl XX."
"Ya gotta love it!" he added, referring to the teensy one-point spread. "Ya can bet the family farm on this one! This is a dead solid lock!"
Except that The Bears won by 15 points.
Yes, Dawson was the gift that kept on giving during his tenure at KDFW, which ended in 1993. He's dropped a few market sizes since then after being the TV voice for the Boise State Broncos for Boise's KCBI-TV. Since January 2011, Dawson, 70, has been sports director/sports anchor for KBZK-TV in Bozeman, Montana and KXLF-TV in Butte, Montana.
In that capacity, he took the "Go Figure Slim Down" challenge with KBZK/KXLF sales and business development manager Greg Metzger. Below is video of Ted touting his weight loss with the same enthusiasm he once brought to KDFW. Guess you gotta love it.
Email comments or questions to:
unclebarky@verizon.net