NBC5 reporter Grant Stinchfield re-ordering -- and re-oiling -- his priorities
04/07/11 01:00 PM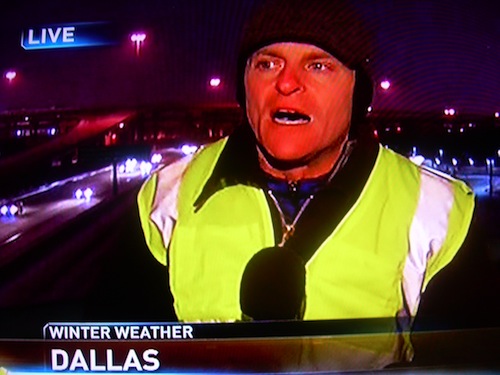 Grant Stinchfield won't have to be messing with this stuff anymore.
By ED BARK
Veteran NBC5 reporter Grant Stinchfield has had his fill of the TV news business. So he'll be making a stark career transition.
Stinchfield, whose last day at the Fort Worth-based, NBC-owned station is Friday, said he is buying a Kwik Kar Auto Lube and Repair business in Irving (Beltline Road just north of Hwy. 183).
"I have put every ounce of savings I have into this new business venture in an effort to make a better life for my family and I," Stinchfield said in an email Thursday to unclebarky.com. "Though it's a little stressful, I can't be more excited."
Stinchfield, who is married to WFAA8's
Good Morning Texas
co-host Amy Vanderoef, said he also will be "ramping up StinchfieldReport.com," his self-started news and commentary site. He joined NBC5 in March 2004 after previously reporting for six years with the NBC station in Hartford, Conn.
"The TV business has drastically changed over the past few years and I felt it was best to try and control my own destiny before NBC Universal controlled it for me," he said. "With decreasing revenues and decreasing viewership, I am not sure how the market can sustain five or six news outlets all covering the same stories. I think local TV news has some serious challenges ahead. I figured I would get off the ship before it sinks."
NBC5 "provided me with a terrific seven years," he said. "I will miss covering the 'big story,' but it was time for a change."