Hori: Over and out?
03/21/07 11:48 AM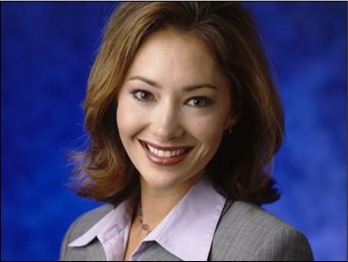 By ED BARK
No one will comment officially at CBS11, but several well-connected local broadcasting sources say that morning co-anchor Shannon Hori is in negotiations to leave the station and return to Florida before her three-year contract expires in July.
She reportedly wants to spend appreciably more time with her husband, who still lives in Florida. Their 10-year marriage has endured despite jobs that often have kept them apart. It's rumored that former CBS11 news director Tom Doerr, who recently returned to Miami, might have a position for Hori at that city's CBS station, which he now heads.
Hori joined CBS11 in July 2004 from NBC affiliate WESH-TV in Orlando, teaming with fellow newcomer Doug Dunbar in hopes of juicing up the station's then moribund early newscast. Ratings and vitality have improved since that time, but CBS11 remains a distant fourth in this increasingly important four-way competition.
Dunbar recently replaced Tracy Rowlett as co-anchor of the 10 p.m. newscasts, leaving Hori with rotating partners until a new male anchor is hired. As previously reported on unclebarky.com, one of the prospects is former Belo8 anchor Scott Sams, who auditioned at CBS11 earlier this month. He's currently anchoring at KTEN-TV in Sherman-Denison.