Iconic NBC5 meteorologist David Finfrock signs last contract with station while newcomer Rick Mitchell gets the 10 p.m. newscast for starters
08/22/12 09:12 AM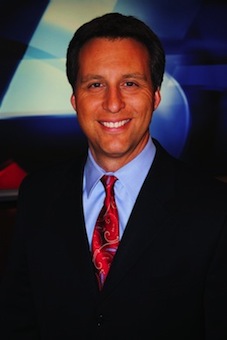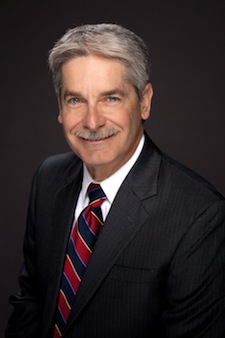 NBC5 meteorologists Rick Mitchell and David Finfrock
By ED BARK
@unclebarkycom
The winds of change are sweeping through NBC5's weather center, with iconic meteorologist David Finfrock planning to retire at the end of a new "long-term" deal while newcomer Rick Mitchell soon will be inheriting the 10 p.m. mantle.
The changes, announced early Tuesday evening by the Fort Worth-based station, also call for staffer Grant Johnston to immediately step in as NBC5's weekday 5 to 7 a.m. meteorologist. As recently as last week, he was filling in as the traffic reporter. Samantha Davies will remain with the station as the 4:30 to 5 a.m. meteorologist.
Mitchell, hired in mid-July after 18 years as a meteorologist for Oklahoma City's KOCO-TV, was scheduled to join the station on Wednesday, Aug. 22nd. In
NBC5's initial announcement
, he was named to be the station's new early morning meteorologist, replacing Jennifer Lopez.
Finfrock, who joined NBC5 in 1975 as the legendary Harold Taft's eventual successor, became the station's chief meteorologist in 1991. His new less visible duties will make Finfrock the head forecaster on the 5 and 6 p.m. weekday newscasts. Mitchell is assigned to the 4 p.m.
First At Four
shift as well as the featured 10 p.m. newscasts.
"Finfrock and Mitchell will work together transitioning responsibilities for the NBC5 News at 10 p.m. and NBC5
First at Four
in the coming weeks," NBC5 said in Tuesday's publicity release.
The approach seems similar to the "two-headed" weathercaster transition at WFAA8 between longtime incumbent Troy Dungan and incoming Pete Delkus, who became the station's principal forecaster in the summer of 2007 after Dungan's retirement.
"I was fresh out of college when Harold Taft hired me, and I never dreamed I'd spend my entire career at one television station," Finfrock said in a statement. "I'm not ready to leave yet, but I've been thinking about retirement for several years, and I'm pleased this agreement offers me the opportunity to finish my career right where it began -- with the first television station in Texas."
NBC5 did not specify the length of Finfrock's final "long-term agreement" and a spokesperson said the station does not discuss the particulars of employee contracts. But in an
interview with the Fort Worth Star-Telegram
, Finfrock said that his last deal with NBC5 will expire in May 2018. It includes an option for Finfrock to cut back to three or four days a week during the contract's final two years. Finfrock will turn 60 next May.
Finfrock and Taft are the only chief meteorologists in the 64-year history of the station, which signed on in 1948 as WBAP-TV.
"I've always insisted that everyone we hire be a professional meteorologist," Finfrock said in praising the current staff of Mitchell, Johnston, Davies and Remeisha Shade. "And you won't find a team more professional than this anywhere."
News director Susan Tully said in a statement that Finfrock's "experience and dedication to accurate forecasting is unparalleled in North Texas television. The fact that he will be here to guide us through the coming transition is invaluable."
Mitchell, who was a meteorologist for WOI-TV in Des Moines, Iowa before moving to KOCO-TV in 1994, said that "the combination of the rich history of KXAS-TV (now promoted as NBC5) and the chance to be part of their wonderful weather team makes this a dream job for me."
The station is still searching for a meteorologist for weekend evening newscasts, according to Tuesday's announcement.
Finfrock has been plagued by allergy problems that have triggered on-air coughing spells in recent years. NBC5 had a special 10 p.m.
newscast report on his malady
during the 2007 February "sweeps" ratings period.
His longtime 6 and 10 p.m. running mates, anchors Mike Snyder and Jane McGarry, left NBC5 in the past few years. Snyder was downsized to earlier evening newscasts before being let go. McGarry recently "resigned" after pleading "no contest" to a heavily publicized DWI charge.