Another goner at "The 33"
02/11/09 09:35 AM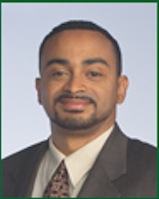 By ED BARK
The turbulence continues inside "The 33" newsroom, where reporter Norris Deajon is the latest to depart.
Deajon, a University of Texas at Austin grad, joined the Dallas-based station several years ago from WPEC-TV in West Palm Beach, Fla. His first job in TV news was at KBMT-TV in Beaumont.
The CW-affiliated, Tribune-owned station has been getting an ongoing makeover from news director David Duitch, who took that position last summer.
Duitch also has been hiring. His new 9 p.m. news anchors,
Amanda Salinas and Walt Maciborski
, were announced last week and are already in D-FW. Their on-air debut, according to sources, will be late this week or early the next. Longtime anchors Terri Chappell and Tom Crespo were dropped to make room for them.