NBC5's Friedman rewarded for investigative work
04/16/12 12:36 PM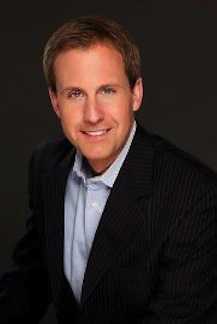 By ED BARK
NBC5 investigator Scott Friedman, who until recently co-anchored the Fort Worth-based station's early morning newscasts, has won the Texas Freedom of Information Award for his story on triple-digit speeders.
Friedman and station researcher Shane Allen examined police records to see what happened to motorists who were apprehended for driving in excess of 100 miles per hour.
"The risk of serious injury and death goes up dramatically when speeds are over 100 mph," Friedman said in a publicity release. "Yet we found our justice system sometimes treats those speeders no differently than someone caught driving 7 mph over the limit."
The Freedom of Information Award is presented annually by the Texas Associated Press broadcasters in conjunction with the Freedom of Information Foundation of Texas.
NBC5 has not been known in recent years for its investigative work, with the lion's share of awards going to rival WFAA8 and its longstanding investigative team of Byron Harris and Brett Shipp.
This is no Peabody or duPont-Columbia award, but it's a start in the right direction. Friedman recently was named to head NBC5's rekindled investigative unit. Last week, the station
announced that Mark Hayes
from WAGA-TV in Atlanta will be its new early morning co-anchor. Staff reporter Omar Villafranca has been filling in, with Hayes due to start sometime in May.