Share and share alike: Fox4, NBC5 and The 33 partner up
05/03/09 08:30 PM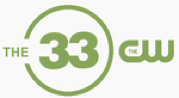 All for one and one for all -- content sharing coming soon.
By ED BARK
Fox4, NBC5 and -- surprise -- "The 33" -- will be D-FW partners in a content-sharing agreement officially set to take effect Wednesday.
Sources say that for now the arrangement will only involve photographers and assignment desk personnel. But of course it could mushroom in time to include on-camera reporters as well.
The 33, which carries CW Network programming, appears to benefit the most from this arrangement. It has a comparatively tiny news staff compared to Fox4 and NBC5.
Still, Saturday's collapse of the Dallas Cowboys "air bubble" practice facility shows that The 33 occasionally can be a player, too. NBC5, without anyone on site during the disaster, ended up using The 33's footage of the early chaos. The 33 also has
upgraded its Web site
and, as previously reported, plans to add two inexpensive
"backback journalists"
to its news gathering team.
Content sharing is very much in vogue in an ongoing dismal economy. And it's not just television news departments.
The Dallas Morning News
and
Fort Worth Star-Telegram
for several months have been sharing each other's reporters and reviewers. In other words, some content is identical in both newspapers, such as
The Dallas Morning News
' recurring use of
Star-Telegram
entertainment critics Christopher Kelly, Preston Jones and Cary Darling as "special contributors."
The three-way arrangement among Fox4, NBC5 and The 33 provides WFAA8 and CBS11 with opportunities to further differentiate themselves as self-standing, independent news gatherers. But it remains to be seen whether enough viewers will notice the differences -- and similarities.