Sports anchor Desmond Purnell the latest to leave CW33 (updated)
02/14/11 10:42 AM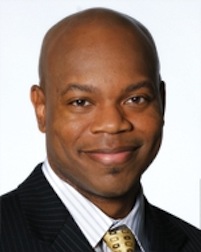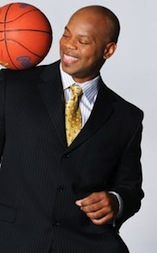 By ED BARK
Weeknight sports anchor Desmond Purnell has run out the clock at Dallas-based CW33, informed sources tell unclebarky.com.
Purnell joined the station from KYTX-TV in Tyler after covering the Dallas Mavericks' loss to Miami in the 2006 NBA Finals. His departure from CW33 leaves only weekend anchor/reporter Dawn Tongish, reporter Barry Carpenter, weekend sports anchor/reporter David Crome and meteorologist Bob Goosmann remaining from the on-camera CW33 news staff inherited by David Duitch when he became the station's news director in the summer of 2008. (Duitch later confirmed that Purnell is no longer with CW33.)
As
noted in a recent post,
general assignment reporter Shana Franklin, who specialized in sex stories, and sports/lifestyles reporter Candice Crawford, who's engaged to Dallas Cowboys quarterback Tony Romo, also have parted ways with CW33. Franklin's husband took a job in California and she will be joining him there after some February "sweeps" reporting for CW33.
Purnell so far has not returned an email asking for comment.