This just in: A night in the lives of D-FW's 10 p.m. newscasts (Fri., Feb. 23)
01/26/07 05:25 PM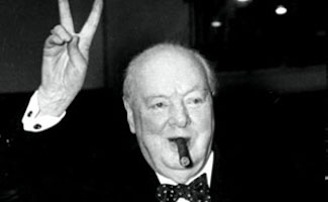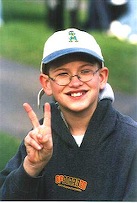 By ED BARK
Unclebarky.com is in the closing, terminal stages of sweeps fatigue. But you can see and feel the crackle-pop at Belo8.
The ABC station's 10 p.m. newscasts have their swagger back. Barring a near-miracle comeback by NBC5, those new Victory Park studios are going to be home to Belo8's first late night news ratings win since fall of 2001.
The verdict is still out among advertiser-coveted 25-to-54-year-olds. Still, a hard-fought win in total homes will be more than good enough for a station that used to win without breaking a sweat throughout most of the '80s and '90s.
Maybe
Pete Delkus, the jaunty mountie of D-FW weathercasters, will light a victory stogie on the air. Or perhaps devil-may-care sports anchor Dale Hansen can pop a cold one at newscast's end when it becomes official Thursday. All hands were full of piss 'n' vinegar Friday night, and right from the opening bell.

"Good evening, and welcome to high-def Update," anchor Gloria Campos said. That's peppy anchor lingo for high-definition. And if by some miracle you haven't yet heard, Belo8 is the first D-FW broadcast station to give its local newscasts the ol' full monty.

Anchor John McCaa had a skip in his lip, too. He's not usually much of a happy-talker, but became a veritable Henny Youngman after Delkus got all revved up about "possible 'tornadic' activity" on the outskirts of the viewing area.

"The guns are loaded. We have a lot of moisture in the air, a very dynamic system," Pistol Pete enthused. McCaa then talked up footage of rats roaming free in a New York City KFC, a go-to video used by all four stations Friday.

"When rodents run wild," McCaa teased before setting a little mousetrap for Delkus during a commercial break. Then he sprung it: "All right, what's the last thing you want to see at a restaurant, other than Pete Delkus behind the grill?"

Campos bathed him in one of her party hearty cackles, which must have felt pretty good. The suddenly madcap McCaa is even going to be a guest Thursday night on the Belo-produced Gordon Keith Show on Ch. 52. At least that's what the renegade host announced last week, although we'll have to see to believe. Maybe some knock-knock jokes?

Hansen of course wasn't going to let all this frivolity pass him by, especially while wearing his casual Friday Roy Rogers checked shirt.

"Speaking of rats, Sammy Sosa is with the Rangers," Hansen cracked, prompting a Gloria groan.

"Oh sure," he riposted. "Boo me now."

Frankly, though, they're cookin' right now, eatin' good in the new Victory Park neighborhood. Fred, Ethel, Ricky and Ricky Bobby, and on some nights the male roles are interchangeable. Oh, but we kid the Belo8 team. It's invigorating to be top o' the heap, and you can sorta tell that's not where NBC5's at these days.

The Peacock's cheap, peep show format seems to be pooped. On Friday's 10 p.m. newscast, the station almost seemed to be throwing in the towel by giving two of its Four Horsepeople of the Apocalypse -- Scott Gordon and Scott Friedman -- the night off.

Substitute night owl Brett Johnson gamely tried to pick up the slack with a prominently played story on a mini-prostitute ring in Sansom Park. Police earlier "swarmed" a dumpy looking sugar shack and "did arrest a man behind this operation, the pimp if you will," Johnson reported. The pimp if you will?

Mistress of the Dark Susan Risdon reported on the proposed multi-billion dollar buyout of TXU. She did so while standing outside in the dark, of course, although there was no good reason to do so. That's the way the Mistress rolls, though. Has anyone ever sighted her indoors? Please email unclebarky.com with any such "Breaking News."

Anchors Mike Snyder and Jane McGarry still speed-race through NBC5's 30-plus stories a night, not counting weather and sports. McGarry in particular talks at an accelerated pace, particularly when fighting her way through the painful health and beauty segments. The heart can be a lonely hunter when you have to say, "Blast 10 pounds of fat each year without dieting."

Sooner or later they're going to have to blow this format up. Belo8's 10 p.m. newscast now looks like the new sheriff in town and CBS11 likely will be making vast changes when the station's latest news director, Regent Ducas, arrives in March.

Fox4's 10 p.m. newscast for now isn't much of a factor, mainly because the station pours most of its resources and promotion into the hot 9 p.m. show.

It's all the more reason for The Peacock to act now, and give its reporters a chance to dig and delve rather than shovel manure every night. Instead the station is still in bait-and-switch mode, which lately is a great way to lose momentum and credibility.

Here's Friday's record low violent crime story count, with the 17-night running totals in parentheses:

NBC5 -- 1 (62)
Fox4 -- 0 (35)
CBS11 -- 0 (29)
Belo8 -- 0 (22)