New possibilities at Fox4 with Tulsa early morning anchor Laura Moss in for an interview
09/18/12 11:55 AM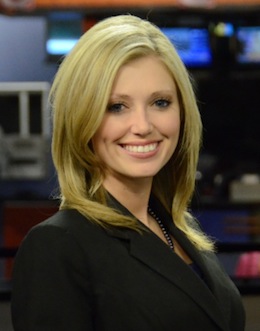 By ED BARK
@unclebarkycom
Nothing apparently has been decided yet, but there could be an interesting news room development in the near future at Dallas-based Fox4.

Multiple sources confirm that Laura Moss, currently the co-anchor of both the early morning newscasts and the mid-morning Good Morning Tulsa at that city's KTUL-TV, was at Fox4 Monday (Sept. 17) interviewing for a position at the station.

An early tip on Fox4's interest in Moss first reached unclebarky.com last month. A subsequent call to a Fox spokesperson in New York -- questions about Fox4 personnel matters are handled at that level -- received an emphatic denial that the station had made any contact with Moss. That obviously has changed as of Monday. And so far Fox corporate has declined to comment further.

Fox4 is in another tight three-way early morning ratings battle with NBC5 and WFAA8 after running a close second to the Peacock in the May "sweeps" total viewer ratings while edging NBC5 and WFAA8 among 25-to-54-year-olds, the main advertiser target audience for news programming.

The initial tip on Moss said that she was a likely candidate to replace incumbent Good Day anchor Lauren Przybyl, who began working the early morning shift with Tim Ryan in September 2009 after Megan Henderson left earlier that year to take an anchoring job at KTLA-TV in Los Angeles.

But there also are other openings at Fox4, so it's possible that Moss could fill one of those, too. She has the early morning hours down, though, after working that shift at KTUL (Tulsa's ABC affiliate) since 2011.

Moss also has Fox ties, according to her station bio. She previously worked at KWKT-TV, Waco's Fox station. And before that she contributed content for Shepard Smith's "U Report" segments on Fox News Channel. Moss is a journalism graduate from the University of Oklahoma.