This just in: A night in the lives of D-FW's late night newscasts (Tues., May 5)
05/06/09 12:08 PM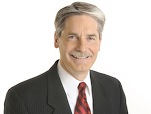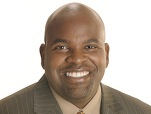 Commercials get the best of NBC5's David Finfrock, Newy Scruggs.
By ED BARK
Replicating the home stretches of NBC5's 10 p.m. newscasts, we pause now for these commercial messages.
I've been meaning to take a stopwatch to this, because no rival D-FW station comes close to matching the Peacock's crushing load of commercials following the nightly weather segment. Fans of paid ads can rejoice. But viewers looking for actual programming content will find the next best thing to zilch after meteorologist
David Finfrock
or a pinch-hitter put down their weather maps.
Tuesday's late nighter was typical. Here's how it looked after Finfrock finished:
Commercial time
-- 3 minutes, 15 seconds
Part 1 of Newy Scruggs' sports segment
-- 1 minute, 25 seconds
Commercial time
-- 3 minutes, 35 seconds
Part 2 of Scruggs' sports segment, including anchor cross-talk
-- 1 minute, 3 seconds
Tease of concluding story
-- 7 seconds
Commercial time
-- 2 minutes, 40 seconds
Concluding story and anchor sign-off
-- 44 seconds
It all adds up to 9 minutes, 30 seconds of commercials, 7 seconds of teases and 3 minutes, 12 seconds of actual content.
As previously noted on unclebarky.com, Scruggs already is saddled with D-FW's briefest sports segments. In fact, the commercial "halftime" between Parts 1 and 2 is considerably longer than the game itself.
Remarkably, though, NBC5 is alone among its 10 p.m. competitors in not suffering an audience falloff during the closing half of its newscast.
In the one time only March "sweeps" ratings competition, the third-place Peacock drew 179,361 total viewers for both the 10 to 10:15 and 10:15 to 10:35 segments, according to Nielsen Media Research.
Frontrunning WFAA8 dipped just a bit -- from 298,935 to 292,292 viewers. CBS11 drooped from 285,649 to 252,434 viewers while Fox4 (which ends at 10:30 p.m) slipped from 152,789 to 132,860 viewers.
It played out identically among 25-to-54-year-olds, the main advertiser target audience for news programming. NBC5 had the same audience for both newscast segments while its three rivals all slipped in the second half.
Maybe people would just as soon watch commercials than what passes for news on NBC5, which has no investigative unit and usually less depth than a kiddie wading pool. Tuesday night's presentation came and went without anything noteworthy -- save for the station again having to credit footage of Saturday's Dallas Cowboys practice field collapse to rival "KDAF-The 33." That's because NBC5 was alone in having no one on the scene during the team's rookie mini-camp.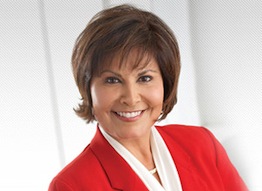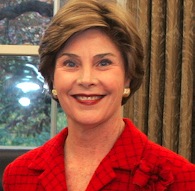 WFAA8 anchor Gloria Campos and former First Lady Laura Bush
GLO ALL AGLOW WITH LAURA
-- WFAA8 anchor
Gloria Campos
had the only one-on-one interview with Laura Bush, whom she first very charitably described as "one of the most beloved First Ladies in modern history."
Mrs. Bush, who also spoke Tuesday at a Mothers Day-themed luncheon, revealed that she and George W. "actually get to have date nights almost every night" now that daughters Jenna and Barbara are on their own. "Of course what we mainly do is eat together."
Both kids have visited once since the Bushes left the White House and moved to Dallas.
"Grandchildren?" Campos wondered.
"We hope soon," Mrs. Bush said. "But no plans yet. Right now we have a grand-cat. Jenna and (husband) Henry have gotten a kitten."
No one expected a hard-hitting interview here, although Campos could have been a bit less deferential. Meanwhile, rival stations subsisted on brief sound bites from Mrs. Bush's speech.
SPEED RACERS
-- Fox4's
James Rose
had the night's most visually arresting story during his weekly "Street Squad" segment. He interviewed two thrill-seeking motorcyclists who were lucky to emerge alive from recent freeway crashes.
"There's a certain freedom you get from it," said one of the survivors, who severely broke his leg.
The story also included police video of several other high-speed crashes, one of which left a motorcyclist dead. Footage from his fatal accident showed him lying motionless on the freeway.
Both motorcyclists interviewed by Rose said they'll definitely be riding again. But the one who rear-ended an auto while speeding in excess of 100 mph said he'll rethink his routes. "On the freeway, it's not worth it," he conceded.
Rose should have pressed them more about their blatant disregard for the safety of other motorists. It was still an interesting story, though, showing the consequences of high-speed racing if not the remorse of those who engage in it.
STADIUM COLLAPSE AFTERMATH
-- Fox4's
Matt Grubs
and WFAA8's
Jason Whitely
both had stories on adjoining neighborhood worries about the Cowboys nearby training camp site.
Whitely focused on concerns that any new structure be both stronger and more permanent than the air-supported practice field that was reduced to rubble during Saturday's stormy weather.
Grubs interviewed nearby residents who worried that the remaining debris could blow into their neighborhood during any future storms.
CBS11's comparatively brief followup had nothing on the neighborhood angle.
NBC5 sent reporter
Scott Gordon
to Thackerville, Okla., whose WinStar Casino is partially built by the same company that constructed the Cowboys practice field. A spokeswoman for the casino assured him that WinStar will "inspect every inch of the facility to make sure it's safe." The station then aired a WinStar commercial near the end of the newscast.
BB KING
-- Weathercaster
Pete Delkus
won Round 2 of WFAA8's weeklong, heavily promoted "Rumble in the Plaza." He burst all nine of his balloons with a BB gun while sports anchor
Dale Hansen
hit only three. They're now tied one-to-one after Hansen won Monday's putting competition.
During brief taped highlights, only one person -- besides a cameraman -- could be seen watching Tuesday's festivities outside WFAA8's Victory Park studios. Two designated charities will benefit. But otherwise this thing is bombing.
Hansen later managed to work in a shot at the Texas Rangers despite the team's fourth consecutive win and a 14-12 record that puts them just a half-game out of first place. Noting that soccer games in Mexico are being played in empty houses due to swine flu fears, Hansen said, "It's kind of like a Rangers game in September."
That may prove to be the case again this season. But finding a way to rip the Rangers during a winning streak is something only Hansen would do.
Eleven nights to go. Until next time, here's the James Rose "Street Squad" story: