CBS11 sports reporter/anchor Guy Rawlings heading for Birmingham after short stay in D-FW
11/03/15 08:17 AM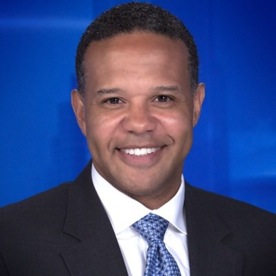 By ED BARK
@unclebarkycom on Twitter
Guy Rawlings, a reporter and weekend sports anchor at CBS11 for the past two years, is leaving the station to try news again.
Birmingham, Alabama's WVTM-TV, the market's NBC affiliate, announced Monday that Rawlings will be co-anchoring the station's early evening and 11 p.m. weekday newscasts.
"Guy reflects a new energy at WVTM 13," president/general manager Hank Price said in a statement. "As we continue to grow our news operation, Guy's professional experience and fresh perspective will prove (to be) assets to our viewers." He'll start in December.
"The next time you see Guy Rawlings, you can say 'Congratulations!' " CBS11 news director Mike Garber said in a newsroom memo. "For those who do not know, Guy has a background in news. In fact, before he joined us, he was a news anchor in Atlanta."
That was at CBS affiliate WGCL-TV, where Rawlings
spent less than a year
before the station exercised an "early out" option on his contract. He joined CBS11 on November 25, 2013. The University of Florida graduate also has worked at TV stations in Orlando, FL, Baltimore, MD, Charleston, SC, Jacksonville, FL, Miramar, FL and Gainesville, FL, where he got his start.
"Perhaps the best part about this move for Guy is that he is moving much closer to his family," Garber said.
His last day at CBS11 will be on Nov. 22nd, according to Garber's memo.
Email comments or questions to:
unclebarky@verizon.net