NBC-owned KXAS-TV guts promotions/marketing departments, cedes control to New York corporate masters (updated Friday p.m.)
08/06/09 10:26 PM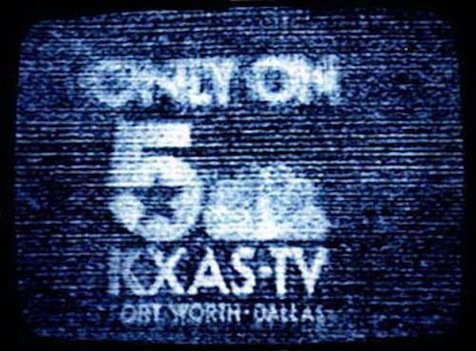 NBC Universal-owned KXAS is gradually losing its local identity.
By ED BARK
KXAS-TV's "Locals Only" mantra had a hollower ring Thursday after the Fort Worth-based station's promotions and marketing were out-sourced entirely to NBC's corporate headquarters in New York.
Several sources close to the situation said that 10 local employees are being laid off, with Sept. 18th the last day that KXAS will have its own marketing department.
In an email response Thursday evening, NBC5 vice president of content development Susan Tully said that any comment or statement would have to come from Liz Fischer, NBC Universal's vice president of corporate communications. She could not immediately be reached, but not much is expected in terms of specificity or substance.
(Reached Friday, Fischer issued this statement: "We are making some strategic changes to our Creative Services function, creating a new kind of marketing approach that better reflects the demands of today's local media marketplace. In the new organization, creative services executives at each station will determine their local market branding campaigns and promotion strategies, working closely with a newly formed media and planning and strategy group, a division-wide sales marketing team, and an award-winning outside creative agency.")
Fox-owned KDFW-TV of Dallas also now has a firm policy of directing inquiries about station personnel to the corporate level. That happened late last month when unclebarky.com broke the story of the station's hiring of Dallas native
Lauren Przybyl
as the new co-anchor of KDFW's
Good Day
program. A phone call to KDFW news director Maria Barrs was returned by a corporate level employee from afar who asked to be identified as a "station spokesperson." In that role, her only comment was, "We have nothing to announce right now."
The not-so-light corporate touch also can be seen on the suddenly and drastically re-formatted
nbcdfw.com
web site, which has lost much of its local flavor. It was launched on July 29th, with an eye toward "inviting users to become a bigger part of the conversation by contributing content and sentiment that impacts and influences the websites," says NBC.
KXAS anchor and reporter blogs were removed earlier in this process. Now the KXAS "News Team" bios also have vanished, although perhaps an archaeological dig will turn them up. What's emerged for the most part is a homogenized, one-size-fits-all NBC website with nowhere near the local content of the previous version.
It's probably only the beginning. Only one of D-FW's major TV news providers, WFAA8, is still owned locally. It should be shouting this from the rooftops in its promotional campaigns, but apparently doesn't have the sense to do so. To varying degrees, the ABC affiliate's competitors increasingly are run from afar -- and perhaps into the ground someday -- by their respective network corporate masters.
The events Thursday at KXAS only underscore the obvious. Dallas-Fort Worth is the country's fifth-largest television market. Even so, its big-time TV stations for the most part are puppets on strings.