"Brought to you by your local Coca-Cola bottler . . ."
07/14/09 01:49 PM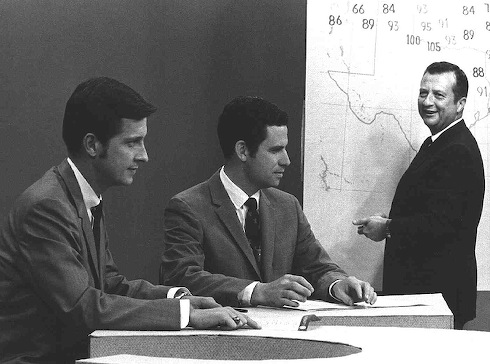 WBAP's Jerry Desmond, Russ Bloxom and Harold Taft. Photo: Linda Kaye
KXAS-TV, now NBC5, used to be WBAP-TV until a call-letter change in 1974. Here's video of the 1969 introduction of WBAP's 6 p.m. newscast, a very spare affair featuring Jerry Desmond and Russ Bloxom at the anchor desk with Harold Taft drawing weather maps on the right-hand side of home screens. Unlike the photo above, it's in living color -- and fully sponsored.
Ed Bark