Fox4's Good Day again turning back the clock, this time to a 4 a.m. start
05/08/18 08:58 AM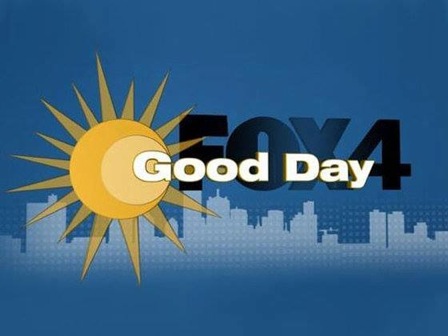 By ED BARK
@unclebarkycom on Twitter
The first D-FW television station to rev up its weekday early morning show at 4:30 a.m. is striking again in hopes of further cementing its position as a dominant No. 1 in the local Nielsen ratings.
Starting on Wednesday, May 9th, Fox4's
Good Day
will be firing up at 4 a.m. Including its 7 to 9 a.m. portion opposite the three network morning shows, that will mean five continuous hours on the air for the principal anchor duo of Tim Ryan and Lauren Przybyl.
Station staffers were informed of the earlier startup just one morning before it actually happens. Management reportedly didn't want to tip
Good Day
's hand to the competition, but unclearky.com doesn't play by those rules when news leaks out.
In April 2010,
Good Day
became
the first D-FW morning show
to turn the clock back from a 5 a.m. to a 4:30 a.m. start. NBC5, TEGNA8 and CBS11 soon all followed suit, and that likely will be the outcome this time as well. You're welcome.
Good Day
continues to rule the early morning ratings in the most-watched 6 to 7 a.m. hour before likewise crunching the two-hour ABC, CBS and NBC network offerings in both total viewers and with 25-to-54-year-olds (main advertiser target audience for news programming). But the station is losing its longtime standout weekday early morning field reporter Saul Garza, who
told unclebarky.com on Monday
that he finally had buckled under the grueling early morning hours. And on weekends, anchor Jenny Anchondo recently left
Good Day
while her sidekick, meteorologist Jennifer Myers,
will be exiting soon
.
Ryan, easily the dean of D-FW's early morning anchors, is now in his
23rd year with Good Day
. Rest assured, he's not going anywhere in the immediate future. Otherwise rest is not assured.