This just in: A night in the lives of D-FW's late night newscasts (Fri., May 9)
05/11/08 01:40 PM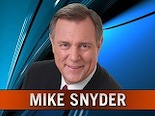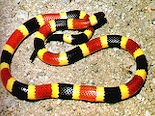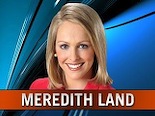 By ED BARK
Desperately seeking a second place finish ahead of CBS11 in the 10 p.m. total homes Nielsens, NBC5 went deep into its already dog-eared, "ooh scary" playbook Friday night.
A ready-made
Saturday Night Live
sketch emerged, although anchor
Mike Snyder
and reporter
Meredith Land
of course played it deadly serious with the station's lead story on marauding Texas coral snakes.
"They are poisonous, slimy and invading North Texas," Snyder proclaimed after viewers had choked down another edition of
Dateline NBC
. "See where snakes are slithering."
Snyder, sporting his traditional sweeps pinstripes, had only begun to tease. Erect and grave-faced as the newscast commenced, he manfully bellied up to this malarky: "Slithering in the grass and making their way into homes, a Dallas neighborhood is on edge tonight as deadly snakes invade their area. Good evening, I'm Mike Snyder."
Co-anchor
Jane McGarry
, serving herself sunny side up in a bright yellow jacket, otherwise agreed with Big Mike that "deadly snakes are popping up in a Dallas neighborhood."
Viewers then sighted Land, standing live in the dark in a backyard to spoon-feed what Snyder termed "one family's frightening snake story."
The "usually reclusive" reptiles have "been spotted in the grass near homes," Land said. "Herpetologists say pick one up and you are dancing with death."
Yes, she actually said that.
In reality, the potentially venomous Texas corals haven't yet mounted a full-blown snakes-on-the-plains offensive yet. But the innocent Wilkins family told Land of spotting four of them in the last six months. Not only that, a snake handler was called in to haul one of 'em off.
That's more than good enough for NBC5. Land and her cameraman cannily zeroed in on the family dog and the Wilkins' children, all of whom play in the family's backyard.
"If you have four active kids, it is no doubt" -- pause for effect -- "scary," the intrepid reporter said near the end of NBC5's latest sweeps sting operation.
Rival stations somehow completely missed this one. But NBC5 trumpeted it as the most important story of the day in the nation's fifth-largest television market.
Alas, the maligned coral snakes of Texas, depicted as a sinister gang of thugs, don't have the wherewithal to file a defamation of character suit against the Peacock. Then again, how many viewers bit on this one, either for laughs or out of concern for their safety? As wacky cowboy Burton Gilliam says in those long-running car dealer ads, "We don't care how you git here, folks. Just git here!"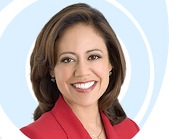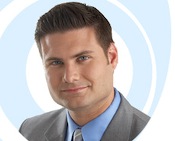 WFAA8's Cynthia Izaguirre, Fox4's Emily Lopez, WFAA8's Craig Civale
NOT MAKING THE GRADE
-- WFAA8 early morning anchor
Cynthia Izaguirre
, making her first late night sweeps appearance, had a lengthy and very good report on yet another shortcoming in the Dallas Independent School District.
Her story said that 75 percent of DISD high school graduates enrolled in Dallas community colleges are unable to read beyond the eighth grade level. A developmental reading course is therefore required.
"How did I even receive a high school diploma?" one student wondered.
Izaguirre said that the state TAKS test (Texas Assessment of Knowledge and Skills), which all students must pass, is faulted by many for not being demanding enough.
"Most teachers will tell you TAKS worksheets are shoved down their throats," she said. "We tried to get some teachers to talk on camera, but they declined for fear of getting in trouble."
Teachers sometimes are paid bonuses for getting their students through the TAKS test, one critic said. So that's the overriding priority, with "rigorous instruction" in essential disciplines suffering as a result.
DISD superintendent Michael Hinojosa, who's spent ample time in front of WFAA8 cameras in recent months, told Izaguirre that "it's not just a Dallas issue. It's a national issue. It's a state issue. Of course I'm upset. But we don't need to blame people. We need to fix it."
He's been saying that a lot lately.
ANNIE OAKLEY WANNA BE
-- On Fox4's 9 p.m. news, reporter
Emily Lopez
capped off her report on an increased demand for concealed handgun permits by squeezing off a round herself at a target practice facility. Her story otherwise had its sights set on a grandma who wants to pack heat for the first time.
"Anybody you talk to, they're just frightened," she told Lopez. "Too much crime." Maybe she's been watching NBC5 too much. The station returned to business as usual Friday night with a big helping of "Crime Alert" stories -- plus those snakes, of course.
TART DART REPORT
-- WFAA8's
Craig Civale
reported on a return of bus service to the Turner Courts apartments neighborhood, where some drivers had been assaulted in recent months. DART had responded by steering clear of the apartments, with its buses instead stopping several blocks away. But the community strongly and successfully lobbied to have their service returned, complete with beefed-up security.
"Now the folks who
use
these buses rather than the punks who abuse 'em have the last word," Civale told viewers. That's telling it like it is -- and justifiably so in this case.
THE REAL WORLD
-- NBC5's
Brian Curtis
and a chef from the trendy Scene and Fuse restaurants marveled their way through a North Texas 99 cents store, where actual edibles are available. After buying 17 items for $15.40, upper-crust cook Blaine Staniford whipped up a gourmet "Meal For a Steal."
Curtis sampled the "colorful tuscan-style pasta" and pronounced it "really fantastic."
"It doesn't taste like it came from the dollar store, that's for sure," he added.
Note to Curtis: many real people actually live this way when not fleeing from invading snakes.
WEDDING BELL NEWS
-- Three of the four stations had reporters in nearby Crawford on the eve of presidential daughter Jenna Bush's private outdoor wedding. WFAA8 sat it out Friday night and didn't even bother mentioning the impending nuptials.
That's a puzzling "Who cares?" shrug at a story that seemed tailor-made for whimsical "Why Guy"
Mike Castellucci
.
Fox4, NBC5 and CBS11 respectively sent
Natalie Solis, Brett Johnson
and
Katherine Blake
to Crawford. No one turned up anything earthshaking, but WFAA8 should have joined them in at least planting its flag.
MOUSE PROMOTED TO KERNEL
-- WFAA8 patiently waited until the second half of Friday's newscast to report on a moviegoer who discovered a small, live rodent in the bottom of her hot buttered popcorn bag.
David Schechter
interviewed the woman, who asked that her face and identity be concealed. She feels the offending AMC Grand theater in Dallas should make a charitable donation -- to what, she didn't say -- instead of compensating her with just two free movie tickets.
WFAA8 had the exclusive on this one, but imagine what NBC5 might have done with it -- and maybe still might. It's easy to envision anchor Snyder proclaiming at the top of a newscast, "North Texas moviegoers are braced for the worst tonight as a gang of razor-toothed, disease-spreading rats prepares to invade their popcorn bags."
BLOOPER REEL
-- It just wasn't a great night for NBC5. Snyder made a curtain call later in the newscast by telling viewers that D-FW motorists now are paying an average of $3.56 for a gallon of gas. But NBC5's accompanying graphic said the average price is $3.55.
Snyder then said, "That's still a dime cheaper than the national average of three dollars, 67 cents." No, it's either 11 cents or 12 cents cheaper.
JANE NEEDS A DRINK
-- NBC5 sports anchor
Newy Scruggs
lately is bantering a bit more, usually with McGarry.
After noting that McGarry's beloved Texas Rangers amazingly had won again, Scruggs told her, "You've been on the wagon. They're playing well."
"I need to be on the wagon," she replied.
"That's another story for another day," Snyder added.
"Never mind. It's Friday night," McGarry said before chuckling all the way to a commercial break.
Eight nights to go.