Local Nielsen ratings snapshot (Mon., Aug. 24) -- back-to-school battle in early morn
08/25/09 11:18 AM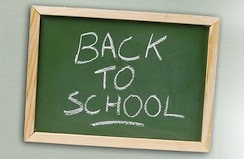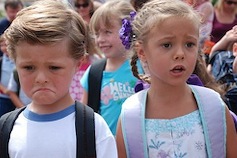 By ED BARK
This is what the local waker-uppers have been waiting for all summer -- a nice back-to-school boost in their ratings.
Overall they got their wish, although the best likely is yet to come as temperatures cool and weather becomes much more of a factor in little Peggy Pupil's jacket-or-not equation.
The aggregate 6 to 7 a.m. audience for Fox4, NBC5, WFAA8 and CBS11 -- 298,935 D-FW viewers -- added up to more than the previous Monday's haul of 239,148 viewers.
The numbers also inched up among 25-to-54-year-olds, the main target audience for news programming and the age range of many parents, too. Monday's haul of 185,153 viewers in this group was a bump from 151,765 a week ago.
Also, in what's becoming the norm, Fox4 and NBC battled for the top spot while WFAA8 and CBS11 tussled for third place.
The Peacock narrowly won in both ratings measurements Monday. NBC5 had 93,002 total viewers, with 69,812 in the 25-to-54 demographic. Fox4 respectively rang up 86,359 and 60,706 viewers.
WFAA8 and CBS11 tied on both counts. Each drew 59,787 total viewers, with 27,318 of 'em in the 25-to-54 range.
Fox4's 7 to 9 a.m. continuation of
Good Day
tied ABC's
Good Morning America
for second in total viewers (behind NBC's
Today
) but beat all three network morning shows in the 25-to-54-year-old measurement.
Meanwhile, WFAA8 may be getting a little queasy over the performance of its homegrown
Good Morning Texas
, which airs at 9 a.m. The show drew just 6,643 total viewers Monday and had "hashmarks" (no measurable audience) among both 25-to-54-year-olds and 18-to-49-year-olds, the main advertiser target audience for entertainment programming.
No show is a juggernaut in the 9 a.m. hour. But Fox4's syndicated
Live with Regis & Kelly
led the field Monday with 39,858 total viewers and 25,930 in the 18-to-49 age range.
In other four-way local news derby results, CBS11 took the gold at 10 p.m. with 186,004 total viewers while WFAA8 prevailed with 25-to-54-year-olds.
Fox4 largely dominated the early evening competitions, sweeping the 5 p.m. ratings and also winning at 6 p.m. among 25-to-54-year-olds. WFAA8 topped the 6 p.m. field in total viewers.
Also of note: Fox4's 5:30 p.m. local newscast outdrew the three network news offerings in both ratings measurements, with an especially comfortable edge in the 25-to-54 demo.