CBS11/TXA21 add a Ray (of sunshine?) to meteorologist team
10/22/10 10:00 AM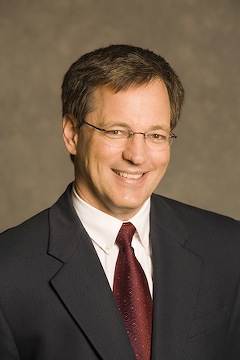 By ED BARK
Lubbock native and University of Texas at Austin grad Jeffrey Ray will make it a quartet of weathercasters again at CBS11/TXA21.
Replacing the retired Mike Burger, Ray is scheduled to join the stations on Dec. 1st. He arrives from WKRN-TV in Nashville after an 11-year stint at the ABC station. He last served as WKRN's morning meteorologist.
"Being both born in Texas and a graduate of Texas, I can't tell you how much it means to me to now be able to raise my boys in Texas," Ray said in a publicity statement. "I've been smiling so much my face is starting to hurt."
President and general manager Gary Schneider said viewers will "appreciate both his knowledge and his relaxed demeanor."
Ray also has worked at TV stations in Kansas City, Jefferson City, Miss., Knoxville, Tenn. and Fort Pierce, Fla. After his University of Texas days, he switched majors and received a bachelor's degree in broadcast meteorology from Mississippi State University. He also has a master's in science education from the University of Missouri at Kansas City.
CBS11/TXA21's incumbent meteorologists are Larry Mowry, Jeff Jamison and Garry Seith.
Ray's weathercasts used to be "On Fire" at WKRN. Take a look.