Reporters Latoya Silmon, Jason Wheeler respectively hired by Fox4, WFAA8
10/23/12 04:28 PM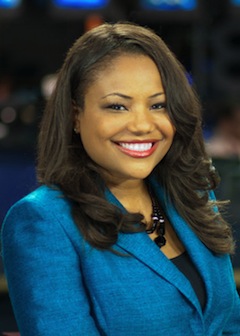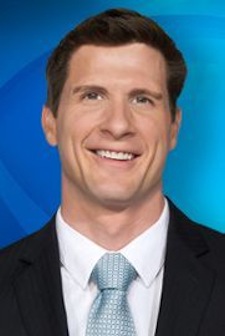 New hires at Fox4/WFAA8: Latoya Silmon and Jason Wheeler
By ED BARK
@unclebarkycom
Latoya Silmon of Tulsa's KTUL-TV has been hired as a general assignment reporter for Dallas-based Fox4's
Good Day
.
Fox4 news director Robin Whitmeyer, who made the announcement Tuesday afternoon, said that "Latoya's passion for local news, versatility and ability to connect with viewers make her a great addition to the
Good Day
team."
Silmon replaces Krystle Gutierrez, who
left Fox4 in February
of this year to join her husband, Kris Gutierrez in Chicago, where he co-anchors WBBM-TV's early morning newscasts.
The announcement said that Silmon's first day at Fox4 will be on Nov. 5th. She joined KTUL, Tulsa's ABC's affiliate, in May 2010, and has been co-anchoring the station's 5 p.m. newscasts in addition to reporting. A native of Tulsa, she was raised in Dallas, according to her KTUL station bio.
Silmon has a bachelor of arts degree in broadcast journalism and public relations from the University of Houston, and previously has worked at TV stations in Greenville, S.C. and Waco.
***
In another D-FW hire, veteran anchor-reporter Jason Wheeler of Austin's KEYE-TV will be joining WFAA8 on November 26th, news director Carolyn Mungo confirmed Tuesday evening.
Wheeler, also a University of Houston graduate, has been with the CBS affiliate since August 2007. He previously worked at TV stations in Miami/Fort Lauderdale, San Antonio, Pittsburgh and El Paso, where he got his start in TV news in 1995.
Before becoming the 5 p.m. news anchor for KEYE, Wheeler co-hosted the station's lifestyle/entertainment show
Austin Live
. Mungo has not yet specified his duties at WFAA8 to unclebarky.com, but it's assumed that he'll be anchoring on weekends as well as reporting during weekdays.
***
Fort Worth-based NBC5 has officially announced the duties of Deanna Dewberry, whose
hiring was reported in September
by unclebarky.com and other media outlets.
Dewberry will be a consumer/investigative reporter in a unit headed by NBC5 veteran Scott Friedman. She also has been named as the new anchor for the station's 6:30 p.m. newscast on digital channel 5.2. Dewberry succeeds Jane McGarry in that anchor position. McGarry resigned earlier this year after pleading no contest to a DWI charge.
***
Finally, the
Courthouse News Service reports
that Dallas dentist Dr. Richard Malouf, who had been accused of Medicare fraud, has won a restraining order against WFAA8 investigator Byron Harris and real estate reporter Mary Candace Evans. It bans them from coming within 50 feet of his Dallas mansion and from taking images of the property.
Malouf sued WFAA8, Harris and Evans last week, alleging trespass, invasion of property, defamation, libel, slander and conspiracy, Courthouse News Service reports. He claims that the reporters have run about 40 stories in the past year on him and his mansion, where he's building a massive water park on his backyard property.
On Oct. 18th, wfaa.com posted raw video of Harris and a cameraman approaching Malouf outside a Dallas courtroom. Malouf and his wife, who was with him, allege that Harris "stormed" in on a "private civil hearing," the stations says.
Here's the raw video from wfaa.com:
unclebarky@verizon.net