NBC5's Wilcox gets weekend early morning anchor spot while station also adds a new reporter (updated)
03/25/10 11:32 AM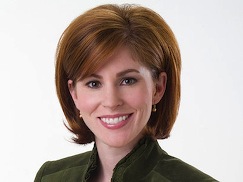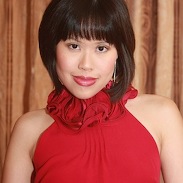 NBC5's Lindsay Wilcox promoted; Julie Tam coming soon.
By ED BARK
NBC5 has named
Lindsay Wilcox
as its weekend morning news anchor after Scott Friedman moved to the weekday waker-upper shift, replacing the departed Brendan Higgins.
Wilcox, a graduate of Irving High School, joined the Fort Worth-based station in August 2007. She had previously been a reporter for KLTV7 in Tyler, and has a bachelor's degree in broadcast news from the University of North Texas.
NBC5 anchor Jane McGarry initially posted Wilcox's promotion on her
Facebook Fanpage
, exclaiming "Way to go Lindsay!" Wilcox later replied, "Thanks, Jane!"
NBC5 spokesman Brian Hocker confirmed Wilcox's promotion Thursday and also said the station has hired a new reporter, Julie Tam, who will join the station on April 19th.
"Tam is being hired as a general assignments reporter and not specifically for the mornings (as Wilcox's replacement). So she may show up anywhere," he said.
Tam comes from Fox affiliate WDRB-TV in Louisville, KY, where she had been an anchor/reporter since September 2005. She previously worked at KLTV-TV in Tyler and lists herself as president of The Application Masters, which she founded in May of last year. As described by Tam, it's designed to "help high school students and adults get into the college of their choice by presenting them at their best by editing their applications, which include creative, compelling essays without spelling or grammar errors."
Tam also has her own
picture-heavy website
, plus a
Facebook FanPage.
She's clearly not shy about getting the word out on her latest activities and past accomplishments.