Veteran CBS11 anchor Karen Borta moving to early mornings as part of surprise station shakeup
12/18/14 03:25 PM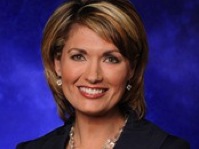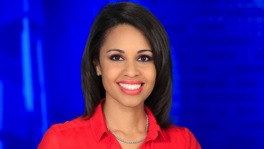 CBS11 anchor Karen Borta (left) is moving to early mornings and replacing Adrienne Bankert, who's leaving the station. CBS11 photos
By ED BARK
@unclebarkycom on Twitter
In a surprise shift at D-FW-based CBS11, veteran 5, 6 and 10 p.m. co-anchor Karen Borta will be moving to early mornings while incumbent Adrienne Barnkert is leaving the station.
The changes were confirmed Thursday by CBS11, which issued an announcement that Borta will make the move on Monday, Jan. 12th. No mention was made of Bankert, but CBS11 director of communications Lori Conrad later said, "Adrienne has told us that she is leaving to pursue other opportunities. We wish her all the best. Her last day will be Dec. 31."
Conrad also said that CBS11 will "announce a new co-anchor for 5, 6 and 10 p.m. soon. But there will likely be a short period of time when Doug (Dunbar) will single-anchor those newscasts until the new anchor joins us."
Interestingly, Dunbar began at CBS11 as an early morning news anchor before eventually succeeding Tracy Rowlett as the 6 and 10 p.m. leading man.
Borta said in a statement that after nearly 20 years at CBS11, the offer to anchor in the A.M. "seemed almost too good to be true. Professionally, it's an exciting challenge which will allow me to spread my wings a bit. But more important to me personally is that this is incredibly awesome for my family life. My three children are now in high school and junior high. This new schedule will finally allow me to do the things that so many people take for granted, such as eating dinner with my family and attending my kids' weeknight games -- all things I often missed when working nights."
CBS11 president and general manager Gary Schneider said the station is "thrilled to have our viewers start their day with the information they need from someone they know and trust . . . Karen knows North Texas. She was born here, grew up here and is raising her family here."
CBS11 has long ranked fourth in the early morning ratings race in times when the 4:30 to 7 a.m. newscasts have become second only to the 10 p.m. editions in terms of revenues and importance. The station's early morning program has been in flux since co-news anchor Brendan Higgins was
dismissed in August
and traffic reporter Whitney Drolen
resigned in October
. CBS11 staffer Jason Allen and freelancer Tammy Dombeck respectively have been filling in and will continue to do so in the short term.
Bankert
joined CBS11 in June 2012
, replacing Lisa Pineiro. She originally partnered with Higgins as the station's new morning news anchor duo.
Email comments or questions to:
unclebarky@verizon.net