CBS11/TXA21 sports reporter Gina Miller rediscovers married life
12/06/10 10:56 PM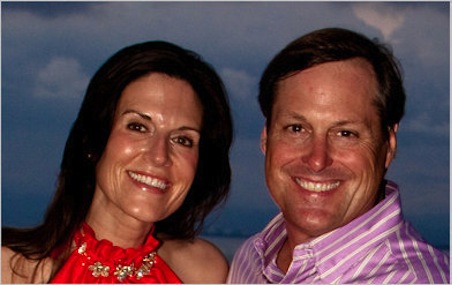 Newlyweds Gina Miller and James Wyatt Neale Photo: Franco Gonzalez
By ED BARK
Start spreadin' the news. Which CBS11/TXA21 sports anchor-reporter Gina Miller and James Wyatt Neale did in a big way by announcing their wedding in the Dec. 5
Sunday Styles
section of
The New York Times
.
Miller, 36, and Neale, 48, were married on Monday Nov. 29th in Flippen Park in Highland Park. She's still the
only woman working the sports beat
on one of D-FW's Big Four local TV news providers. He's the founder and owner of Dallas-based Quorum Energy Company.
The new bride's first marriage ended in divorce, the announcement says. She'll continue to use her Miller surname professionally.