Add Midland -- now Lone Star -- to list of Dallas-made network TV series
05/12/10 05:05 PM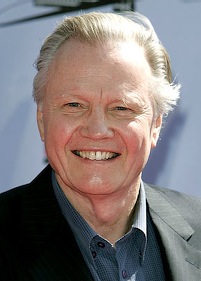 New Dallas-made drama co-stars Adrianne Palicki and Jon Voight.
By ED BARK
Pardon Dallas Film Commission head Janis Burklund for feeling a little pumped.
"The word is we are very busy and smiling over here big time!!!" she said in an email Wednesday. "Trying to juggle everything. Going to have LOTS of work for everyone!!"
Burklund had just received word that Fox has picked up the Dallas-made pilot
Midland
for next season. And better yet, the series also will be filmed in North Texas.
Made here in March and being retitled
Lone Star
, the so-called "subversive" soap opera stars Jon Voight as a two-timing con man who of course is involved in the Texas oil and power industries. The supporting cast includes Adrienne Palicki from
Friday Night Lights
, David Keith (
The Class
), Hannah Leigh Dworkin (
The Suite Life of Zack & Cody
), Bryce Johnson (
Still Life
) and Eloise Mumford (
Crash
).
Another made-in-Dallas pilot,
Chase
from hitmaker Jerry Bruckheimer (the
CSI
franchise), was picked up earlier this week by NBC. And Burklund is now certain that it, too, will shoot here as a series.
"I'm trying to help them secure office space, so it seems pretty definite," she said.
Add Fox's
The Good Guys
, which has been shooting in North Texas since late January and will have a May 19th sneak preview on the network. Thirteen episodes were ordered, but the series (starring Bradley Whitford and Colin Hanks) is "getting additional episodes even before it airs," Burklund said.
It's easily the busiest Dallas has been since --
Dallas
. And with at least three prime-time series ready to roll, who really needs that on-again but mostly off-again feature film that initially had John Travolta on board as the new J.R. Ewing?
"I need to do a press release -- but no time!!" Burklund said. Understood.