This just in: a night in the lives of D-FW's late night newscasts (Wed., Feb. 20)
02/21/08 02:39 PM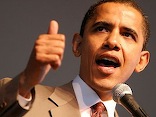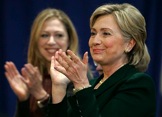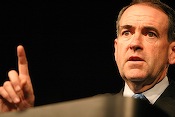 By ED BARK
Two presidential candidates and a prominent surrogate converged on North Texas Wednesday, presenting late night newscasts with interesting choices on how to play them up -- or down.
Democrats Barack Obama and Chelsea Clinton held their rallies during daytime hours. Republican Mike Huckabee had the only nighttime event, which made him fresher news. Even so, Obama drew by far the biggest crowd, so wasn't he the biggest news at any hour? Let's go to the videotape after first noting that all four major TV news providers already had provided extended Obama coverage during their early evening shows.
WFAA8 was the only station without a reporter-driven story on Obama, instead opting to have anchor
John McCaa
narrate footage from his event with accompanying sound bites. But McCaa also called Obama's noon appearance at Reunion Arena "the largest single political rally in Dallas ever," with its estimated 17,000 attendees easily topping the 10,000 drawn by Ronald Reagan in the same venue. So didn't it deserve another full-blown presentation from a reporter standing live either outside Reunion or in the comparative warmth of WFAA8 studios?
McCaa's Obama reader led to a little schmear of video from Chelsea's appearance on behalf of her mother at the University of Texas at Dallas. Next came reporter
Shelly Slater
's live report from outside Huckabee's event at Collin County Community College in Plano. Her backdrop was a half-dozen or so signs for GOP candidate Ron Paul.
Huckabee earlier did one-on-one interviews with reporters from all four stations, but Slater easily got the most colorful quote out of him. Texans don't like to be told that the nomination already has been decided "by people on the East Coast," he told her. "That's when Texans put their boots on, but it isn't just to strut and look pretty. It's to kick some backside. And I think there's going to be some serious backside-kickin' goin' on March 4th."
Anchor
Gloria Campos
later revisited this particular imagery after sports anchor
Dale Hansen
lightly twitted the opening night performance of Jason Kidd, who looked hesitant and out of sync during the Dallas Mavericks' loss to New Orleans.
"You are mean," she somewhat jokingly told him. "Hope that bites you you-know-where."
But we digress.
NBC5 was the only station to put Huckabee at the top of the candidate pecking order after anchor
Mike Snyder
first gravely intoned, "A cold front is moving into North Texas as we speak tonight."
Reporter
Randy McIlwain
then reported from the scene after finding a spot without any Ron Paul signs. He noted in his closing standup that
The New York Times
would have a front page story Thursday about Republican John McCain's alleged affair with a woman lobbyist.
"Certainly a bad time for him as he tries to court more conservative voters," McIlwain opined.
Obama duty went to reporter
Grant Stinchfield
, who stood outside Reunion Arena and fell back on the now shopworn observation that "he captivates an arena like a rock star."
The charismatic candidate delivered "an inspiring message of change and hope," Stinchfield told viewers. "But his critics were quick to point out (that) his speech was short on details."
Actually, no critics emerged during the story, which briefly morphed into Chelsea's speech to a "smaller, more intimate crowd." NBC5 showed her addressing a student question on gays in the military by quoting deceased conservative Barry Goldwater as saying, "You don't have to be straight to shoot straight." Stinchfield then wound things up with video of donuts being handed out before Obama's arrival.
Fox4 topped its 9 p.m. newscast with
Shaun Rabb
's report on what his station billed as Obama's "rockin' rally" at Reunion. He interviewed a white grandma from Parker County who said she wants her grandchildren to "be proud of their nation."
A dollop of Chelsea coverage followed, although the Clinton campaign would have opted for no coverage at all. That's because the station found a male student who said that "Chelsea's where it's at" and her father is "really cool," too. But the kid said he didn't like Hillary at all and wouldn't vote for her.
Reporter
Jason Overstreet
's live dispatch from the Huckabee rally fell to the middle of the newscast, likely because the station was still putting the finishing touches on accompanying video. Overstreet interviewed a middle-aged woman who identified herself as part of the "left-out conservative Christian group" supporting Huckabee.
"We are a big part of the Republican party, and they need to hear us," she said. A lone Ron Paul sign loomed in the backdrop during Overstreet's standups.
CBS11 had
Jay Gormley
reporting live from the site of Obama's rally. Companion video showed Obama excusing himself to blow his nose. His worsening cold forced him to cancel a later planned appearance at a Mexican restaurant in Oak Lawn, Gormley noted. Instead he flew directly to Austin to rest up for Thursday night's possibly pivotal debate with Hillary Clinton. Interesting detail.
Chelsea got less than a smidgen of video, with no audio, before CBS11 segued to a live shot of anchor/reporter
Tracy Rowlett
in Austin. He noted that Clinton has "been pressing for more (debates). He (Obama) doesn't want them. So there you go. This one is going to be extremely important. We expect her to be very aggressive."
Drawing the Huckabee straw was
Chris Salcedo
, who reported from in front of a veritable sea of Ron Paul signs.
"Before his rally in North Texas, Mike Huckabee sat down with me," Salcedo said grandly. His hardly revealing and very brief sound bites included the declaration that "I think I'm the best candidate to challenge Barack Obama."
Furthermore, said Salcedo, "Sen. John McCain told me (via satellite) he's ready to be commander in chief."
Wow, really? Shocking. For the record, McCain also did rotation interviews with rival stations.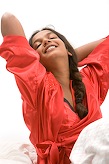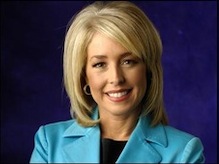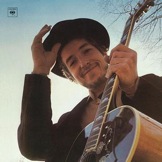 CBS11's Ginger Allen got revved up over a rise and shine pill.
And In Other News . . .
WFAA8 had a very unusual and sadly revealing story about an Army National Guard sergeant who contacted the station to tell a tale of woe about being illegally searched for drugs.
"It made me feel violated and disrespected," he said while in uniform. But the man in fact was a suspected drug dealer "under surveillance" by police. He also had to be one of the dumbest crooks ever, going off to make a crack cocaine delivery after appearing on WFAA8. He got busted, with his big bag of coke caught in closeup by the station. Since then he hasn't wanted to do any interviews.
Chris Hawes
presented this bizarre story on WFAA8's 10 p.m. newscast, but
Jim Douglas
had reported it earlier in the day.
***
She's still billed on CBS11's Web site as one of the station's three "Investigators." But
Ginger Allen
continues her transformation from gumshoe to gumdrop. Her latest light-headed feature put viewers on the receiving end of an energy supplement called "Wake Up On Time."
It has "a lot of people excited about waking up in the morning," anchor
Karen Borta
trilled before Allen asked rhetorically, "How would you like to wake up every morning feeling happy and energized, even before you sip that first cup of coffee?"
This led to a happy/sappy soundtrack accompanying live-wire Kerri Villegas, who suddenly feels peppier than a Dr. Pepper addict. Or as Allen put it, "Kerri Villegas used to hate the alarm clock, always waking up grumpy and groggy. But now she wakes up happy and energized. There's no morning misery and bickering with her children."
The woman seemed more than a bit dippy, but otherwise very bouncy. You supposedly take this stuff before beddy bye. Then its time-released energy jolt kicks in seven hours later, just in time to bolt out of bed and watch Allen and
Scott Sams
on CBS11's early morning show.
A naysaying doc briefly popped in to say that the "whole concept is somewhat voodoo." But a revved-up Kerri is having none of that because "I feel like I can do so much!"
Who the hell is assigning these stories? Allen can't be coming up with them on her own -- can she?
***Steve Noviello
's latest "Deal or Dud? feature on Fox4 instead should have been burned at the stake. He purportedly put the "XShot Personal Tripod" to the test, but spent a near-eternity setting it up with some goombah shtick from the cast of the local stage production
Tony and Tina's Wedding.

The Personal Tripod, in effect a camera on a stick, at long last was deemed a "Deal." But the segment itself barely achieved liftoff before landing with a thud.