The new CW33 news: "You would be the most visible person in the circus that is our 9 p.m. show every night"
10/16/12 03:47 PM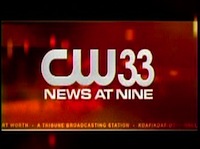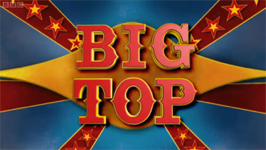 By ED BARK
@unclebarkycom
Well, at least they're hiring -- but only after all that firing.
Dallas-based CW33's drastically revamped 9 p.m. whatchamacallit, tentatively set to launch on Nov. 1st, has put out descriptions of 11 full-time positions on
careerbuilder.com
among other venues.
We've detailed the bloodletting in
previous posts
, which also have mentioned some of the new opportunities available. But the chapter-and-verse detailing of some positions is rather striking.
"Host/Comedic Writer" for instance. Applicants are informed that "you would be the most visible person in the circus that is our 9 p.m. show every night. We need you to be funny, but not in the 'my mom thinks I'm funny' kind of way. You have formal improvisational and/or comedy training and experience. You know what it feels like to have a joke fail on stage or on screen. Your dream job would be to host a combination of
The Daily Show, Conan
&
News Night 2.0
. . . Must exude personality, have strong opinions, the ability to host solo when necessary, and an understanding of the local market."
CW33 also expects "fanatical passion" from whoever gets to be ringmaster.
The "Host/News Reader" apparently would be at least a bit more sober-minded: Or to quote from the job description, "Authenticity and integrity: these are the key traits we need in our news reader/host. We need you to take the news seriously, but yourself less so. We need an anchor to deliver the 'Need to Know' stories, but can still laugh at themselves. You're not a plastic-haired news-reading robot, so here's your chance to be yourself on-air while still delivering the news. The right candidate must exude personality and have the ability to solo when necessary."
The "host solo when necessary" clause, also included in the "Host/Comedic Writer" job description, seems to be a pretty big thing at the new CW33. Because even the "Host/Weather Anchor" must have the "ability to host solo when necessary."
Not that the weather is more than a sidelight anymore. "Are you a meteorologist who is desperate to pipe in about more than just the weather?" CW33 asks. "You've got the personality to do more, if someone would just give you the air time. The right candidate is one awkward 'anchor cross-talk' away from quitting the TV business altogether. The unique position means you will prepare your forecast before the show, but also write and deliver topical and informational stories throughout the show as well . . . Must exude personality, have strong opinions," etc. And by the way, says CW33, "a meteorology degree is preferred but not required."
There also are "Live Story-Teller" and "Preditor" positions available. And the overall look and demeanor of the new 9 p.m. show likely will be in step with the early morning comedy-infused
Eye Opener
program, which is produced out of CW33 studios and syndicated to several other Tribune-owned stations.
Applicants aren't directly told they'll have to be able to take a pie in the face with aplomb. That might be just a bit off-putting -- or maybe not. And in truth, comedy news isn't exactly in short supply around here anyway. Watch the early morning shows on the big boy stations -- Fox4, NBC5, WFAA8, CBS11. Or thrill to the sight of D-FW's own Abbott and Costello -- WFAA8 weathercaster Pete Delkus and sports anchor Dale Hansen -- figuratively pulling down each others' trousers on most nights.
Abbott and Costello is a dated reference, of course. For the purposes of The CW network's much younger target audience, let's amend that to Key and Peele. Or Conan and Andy. Or Craig Ferguson and his Robot sidekick (but not a "plastic-haired" one. Nuh uh).
Just remember, though, you absolutely must be able to "EXUDE PERSONALITY." Credibility? "Preferred but not required."
unclebarky@verizon.net