This just in: a night in the lives of D-FW's late night newscasts (Mon., Nov. 5)
11/06/07 04:25 PM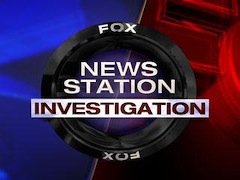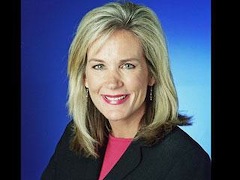 Fox4 investigator Becky Oliver caught her prey Monday night.
By ED BARK
Investigative reporter
Becky Oliver
is not known for decorum. Never has been. The hard-charging, gravely-voiced gumshoe has spent 16 years at Fox4 as a ratings "sweeps" specialist whose stories invariably hit their elusive targets.
On Monday night's 9 p.m. newscast, Oliver tracked down and
confronted several registered sex offenders
who now are working at jobs that take them into people's homes and sometimes in the vicinity of children. Clearly none of them wanted to be on camera, but Oliver gave them no choice. You probably know where we're going here, or at least what questions should be raised in light of the station's ongoing
suspension of reporter Rebecca Aguilar.
Fair is fair.
One man, Robert Alonzo, was fired from his job after a pest control company learned through Oliver that he pled guilty in 1993 to aggravated sexual assault of a five-year-old. He had been on probation until 2003 and hadn't committed another offense. But Oliver uncovered his past and went after him as he prepared to get into his work truck.
"You're a registered sex offender. Does your employer know you're going into homes, sir?" she asked as the man got into the truck and prepared to drive off? "Does Terminex know?"
No, Terminix said it didn't know, so Alonzo has been terminated after Oliver found he had marked "No" on his pest control license applications to the question of whether he'd ever been arrested.
He committed a heinous crime, obviously, and doesn't deserve any undue sympathy if any at all. But Alonzo was only the opening act of Oliver's story. Her closer was far more questionable. She hunted down carpet cleaner Anthony Moreno, convicted in 1995 of sexually assaulting a 14-year-old girl. He was on probation until 2005. Oliver also cornered him next to his work truck.
"We noticed you're a registered sex offender," she told him.
The man quietly and politely responded, "Ma'am, why don't you let me do my job? I mean, God, the probation's been over for the longest time."
Oliver acted as though she hadn't heard him.
"Do the residents know when you're going into their home that you're a registered sex offender?" she persisted. Moreno sighed. Clearly he hadn't paid enough.
Oliver's a digger and a provocateur whose work has been praised in these spaces. She's expected to "perform" in ratings sweeps periods, utilizing her trademark aggressive style in pursuit of hidden truths.
Still, one wonders if justice was really served here, particularly in the case of Moreno. If he's also fired, will society indeed be better off by having him back on the streets without a gainful job?
The companion question is a tough one, too. Reporters must be fair, but not shrinking violets. That goes for both Oliver and Aguilar, who was far more subdued in her parking lot questioning of 70-year-old property defender James Walton. Aguilar also had talked to Walton on the phone shortly before he led her to a Mesquite sporting goods store.
So did Aguilar really "ambush" him, as so many have charged? And in that case, did Oliver
not
ambush her three targets?
Walton hasn't been convicted of any crimes in the shooting deaths of two would-be burglars of his West Dallas salvage yard. That's obviously a big difference, and many will argue convincingly that anyone convicted of sexual assault is an animal deserving to be treated as such forevermore.
But Aguilar's suspension is now in its fourth week, and that punishment certainly doesn't seem to fit her alleged "crime" or misdemeanor. Meanwhile, Oliver continues on as Fox4's resident reporter/bounty hunter. It's a style that's worked well for her, and she's not about to change. As George Orwell's cautionary
Animal Farm
so famously put it, "All animals are equal. But some animals are more equal than others."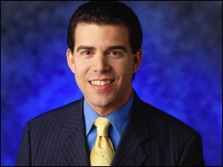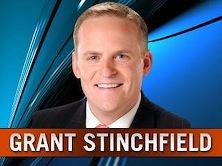 CBS11's Jack Fink and NBC5's already identified street reporter
Rival stations had showy exposes, too.
NBC5's
Grant Stinchfield
reported the station's lead story about questionable fundraising on behalf of the Texas State Troopers Association. Almost all of the reported $3.7 million collected from Texans has gone to pay telemarketers and overhead costs, Stinchfield told viewers.
The Peacock of course reported it as a big scoop, even though investigative reporter Amy Davis of Houston's NBC station, KPRC-TV, had basically an
identical story
in August 2006. Other reports of this sort have been kicking around since the 1990s.
Over at CBS11,
Jack Fink
stood in the Duncanville dark outiside The Cherry Pit "swingers club," which the city council wants to make illegal. Fink gamely introduced his pretaped story, but alas, a still picture of a jogger or something came up on-screen for 10 seconds or so. He then vamped for a few seconds until the right video came up. The proprietors of the club, operated out of a private home, talked openly on camera to Fink and said they'd fight any sanctions against them.
Monday's worthiest investigation came from Belo8's
Brett Shipp
, who had another followup on his year-long, off-and on-look at faulty natural gas pipe connections that have led to explosions and several deaths.
The principal offender, Atmos, and other providers now will have to dig up older compression-style couplings and replace them by order of the Railroad Commission of Texas. Earlier, the Commission's director had issued a statement "villifying" his reports, Shipp said. But now there's been a "change of heart."